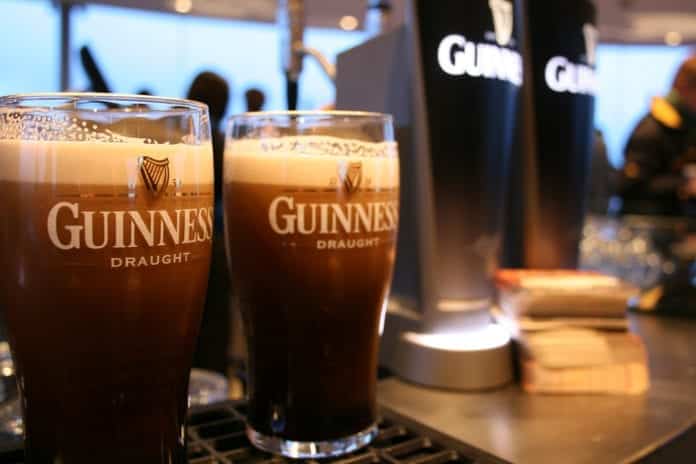 In a bid to help pubs, restaurants and the tourism industry emerge from the devastation of covid, hoteliers have asked the Government to grant an extra bank holiday during this period. The hospitality industry do not expect to reopen for indoor dining until the Summer at the earliest.
The cabinet are expected to extend the Level 5 restrictions into February when they meet next Tuesday. Despite seeing a significant drop in Covid-19 cases, they are still seen as too high to consider easing restrictions.
Representatives of the hospitality sector have said that they held talks with Government officials about issues being faced by the sector.
This comes after it was annouced that the St Patricks Day Parade was to be cancelled for the second year in a row, due the pandemic.
"Opportunity to get away"
Paul Gallagher is the General Manager of Buswells Hotel in Dublin. Gallagher has also called on the Government to consider introducing a new bank holiday in the Summer.
He said that this would provide a much needed boost for the sector. He also said it would "make sense" to have a bank holiday in July, considering "we have one in May, June and August".
Mr Gallagher also added, "It would be very important for domestic travel. Opportunity for families to get away assuming they have the resources to do that sort of thing". 
He described the idea of an additional public holiday, as a "useful and clever idea". 
Gallagher also said that the Tourism sector can be useful, especially with the current difficulties surrouding foreign travel.
He said, "Travelling to places like Spain and Portugal this summer may be quite difficult and more expensive this year with the need for Covid testing before entering a country. That could put people off leaving".
Hotel and pub owner, Martin Keane is also in favour of this idea. He said,"A new holiday would be a good idea because other countries might be in a better position. We might get a few people coming to visit us". 
He added, "It will be a stalled reopening because people won't have the same confidence in travel and going out. So anything that would help kick start business would be great as long as it's safe". 
"Benefits of an additional bank holiday"
Tourism Minister, Catherine Martin has said that the department are keeping the idea of an addtional bank holiday under review. She said, "In the Recovery Plan it submitted to the Minister last September, recommended consideration of the merits of introducing an additional bank holiday in the off-peak season". They added "to encourage additional tourist activity".
Táiniste, Leo Varadkar also said that the idea is worth considering. A spokesperson for the Fine Gael lead commented, "A one off public holiday at some point is certainly worth considering. But only if we are confident that hotels and restaurants can open and that people can travel around the country".
They added that the main focus at the moment is "getting community transmission down and rolling out the vaccine as quickly as possible".