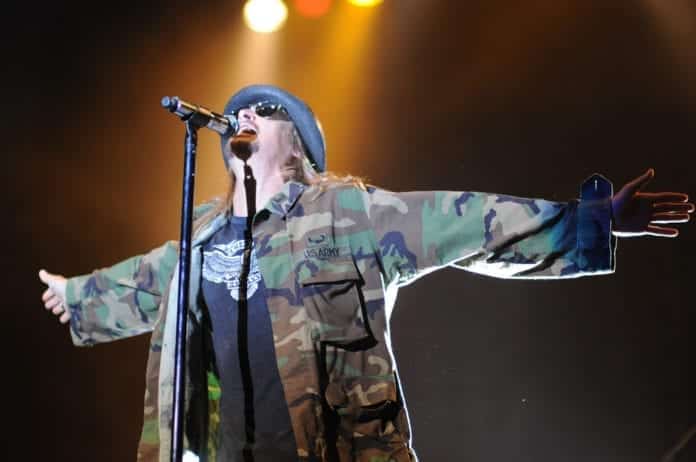 Kid Rock's Political Ambitions – US Senator Elizabeth Warren has sent an email to her supporters discussing Kid Rock's recent political ambitions.
The musician set up KidRockForSenate.com last week in an apparent bid to run in the next election for US Senate. While many are looking at the website as a publicity stunt, Warren has said that it shouldn't be taken too lightly.
In an email obtained by The Boston Herald, the US Senator told her supporters "And sure, maybe this is just a marketing gimmick for a new album or tour — but we all thought Donald Trump was just promoting his reality TV show, too."
Warren continued, "At a time when Senate Republicans are desperate to grow their ranks while pushing to rip health care from millions of Americans, we cannot afford to think of this as a publicity stunt."
While fans are speculating that the campaign website is a marketing stunt due to campaign slogans such as "Pimp of the Nation" and "I'll Rock the Party", Rock has insisted it is serious.
If the musician's bid is real, he will be running in Michigan. The state, which is traditionally a Democratic supporting state, sided with Trump in the last Presidential election. Rock is yet to file any paperwork to the Federal Election Commission, however he has promised fans that he will have a "major announcement" soon.
Kid Rock was born 'Robert James Ritchie' on th 17th of January 1971 and has been known professionally as Kid Rock since his career as a singer, rapper, musician, songwriter and record producer began in 1990. The American singer has been nominated for a grammy five times and has sold 25 million albums in the US alone and 35 million records worldwide.
Photo Credit: U.S. Army