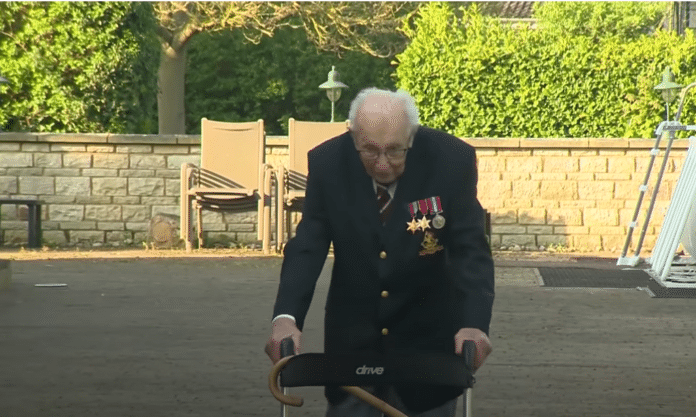 Captain Sir Tom Moore has been admitted to hospital with coronavirus, his daughter said.
The 100 year old became a global star last April when he raised more than £33m for NHS charities by completing 100 laps of his garden before his 100th birthday.
It is believed Sir Tom had been treated for pneumonia over the past few weeks and last week tested positive for Covid-19.
News of his illness was met by hundreds of thousands of well-wishes.
Prime Minister Boris Johnson tweeted: "My thoughts are very much with @Captain Tom Moore and his family. You've inspired the whole nation, and I know we are all wishing you a full recovery."
A spokesperson for the British Army wrote on Twitter: "Get well soon @captaintommoore – sending our best wishes for your recovery."