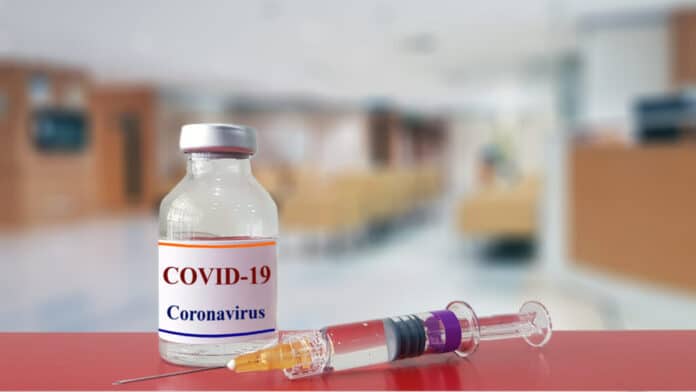 Micheal Delaney from County Offaly survived Covid-19, having been told he had a month to live. The 78 year old was among 47 residents at Ferbane Care Centre to receive the Covid-19 vaccine yesterday.
It marked the beginning of the vaccine rollout to multiple nursing homes across the country.
Last March, Mr Delaney collapsed outside his home and was taken to hospital.
Mr Delaney said, "I spent seven weeks in hospital and there was five weeks I don't remember anything at all,".
Like many others, it has been a difficult year for Michael. But, now he is thrilled to have received his vaccine.
He also said, "It's great to get it. I don't know how to describe it, it's that good. I am very happy".
He hopes that this vaccine can lead to his loved ones being able to "socialise with each other again".
The Care Centre's take on an "emotional day"
Nicola Daly is the director for nursing at the Ferbane Care Centre. She described this "amazing" day as an emotional one for staff and residents alike.
An ecstatic Daly said, "Residents haven't seen their families, and we have tried everything from Zoom, FaceTiming, WhatsApp. This is fantastic, we can live our lives again".
She also said, "The staff have been amazing and have put their shoulder to the wheel, day after day after day and they have kept Covid out".
Residents in the care centre are to then receive their second dose of the vaccine in three weeks time.
Nicola Daly said, "By Valentine's Day weekend we can start living and partying again. It will be great celebrations in Ferbane".
Now wouldn't that give you a lift! A shot in the arm, you might say.
Annie Marie Moore is the line manager for the vaccine programme in Laoise/Offaly. According to her, the vaccine programme has been running "smoothly".
She said, "It's been very efficient and no problems have arisen".
Ms Moore also said, "The residents are very calm and content, it's all been explained to them in advance by the nursing home staff. There is a lovely, relaxed atmosphere and the team are very relaxed".