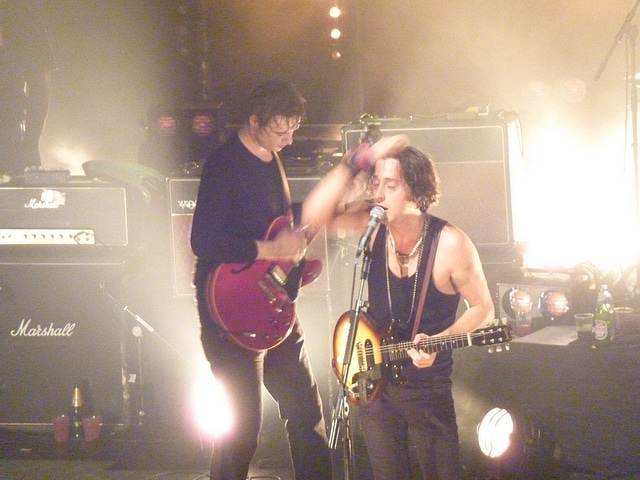 The Libertines' guitarist Carl Barat says that he and singer Pete Doherty have made major progress on the new Libertines record.
Barat reveals that the songwriting duo have penned five new songs together for the band's third album.
He was talking to NME about the group's upcoming album, while visiting his bandmates in Bangkok. Doherty is currently undergoing rehab treatment in the Thai capital.
Speaking about the forthcoming LP, Barat said: "This is only day two, so let's see how it goes. It's relaxed. My guitar broke on the aeroplane. I got a new one but right now the sound is two nylon string guitars – I don't think that'll make it to the record. We're still going through the old tracks and new bits and bobs and see where we're at, really. The songs are going to dictate their own sound."
"We've only done bits and bobs on tour. We were both reminding each other of scores of tunes that we'd forgotten that had never seen the light of day. But Plan A is to write new things. There's about five new tunes on the work bench at this stage and that's just from having been in each other's company, not even sitting down to write. One's called 'Woke Up Again', but that's a working title."
Discussing Pete's battle with drug addiction, Carl said: "Pete's in a great place. We're in a great place staying together. I'm gonna keep popping out and seeing how it is going, show him a bit of support. He's grand, [rehab has] taken about 10 years off him. I have to pinch myself. These seem like great times."
The Libertines are expected to release new material in 2015, the band are planning to begin recording in Germany later this year.