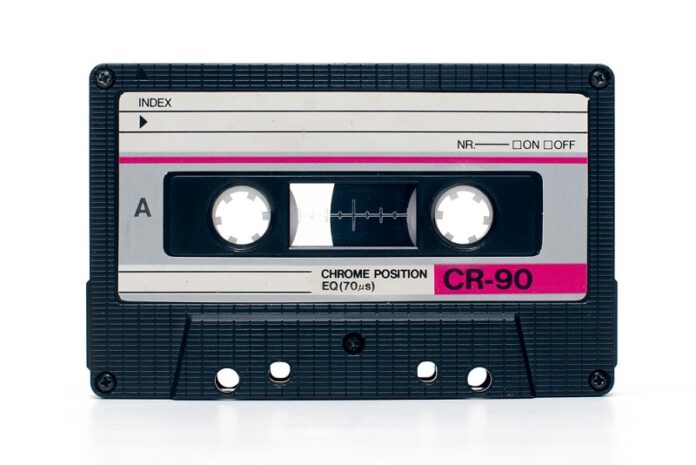 It has been revealed that cassette sales in the UK have more than doubled in 2020 according to new figures released by the British Phonographic Industry (BPI).
The BPI estimate that around 157,000 cassette tapes have been sold in 2020 despite two national lockdowns.
That's the highest number since 2003 when 'Now That's What I Called Music 54' was released and included tracks from Oasis, Girls Aloud and Busted was the highest tape seller.
Lady Gaga's 'Chromatica', 5 Seconds of Summer's 'CALM', Yungblud's second album entitled 'Weird' and The 1975's 'Notes On A Conditional Form' were the best sellers in 2020. It is interesting to note that these acts are extremely popular among the younger generations which indicates a cultural shift in how people are accessing music.
According to BPI, streaming accounts for 80% of how people listen to music with the 20% coming from other methods such as vinyl, cassette tapes and CDs etc.
There was also a 103% increase in the sales of cassette tapes in the first half of the year.
Cassette tape sales have been increasing for many years now and BPI executive Geoff Taylor puts it down to "the timeless appeal of collectable physical formats".
Owner of Sad Club Records, Tallulah Webb agrees with that sentiment. She started the label four years ago and releases all of their music on tape.
Speaking to the BBC, Webb said "I think cassettes are the way forward for DIY artists. It gives them something to put out physically, and it gives them a potential to make money."
According to Webb, the fact that the pandemic meant all live concerts were cancelled, meant fans were looking for and wanting ways of supporting their favourite artists.
"People's eyes open and realise they can't just stream their favourite artists… they need to contribute a bit more."
Another reason as to why cassettes sales have seen a resurgence is due to the audio quality. They have also become quite popular to post on social media, just like vinyl records were a few years ago.
The news comes as Vinyl was also a big seller this year. The BPI reported that nearly five million vinyl albums were sold this year. The sales were aided by campaigns such as Record Store Day, National Album Day and LoveRecordStores .You can Radio Nova's report on it here.