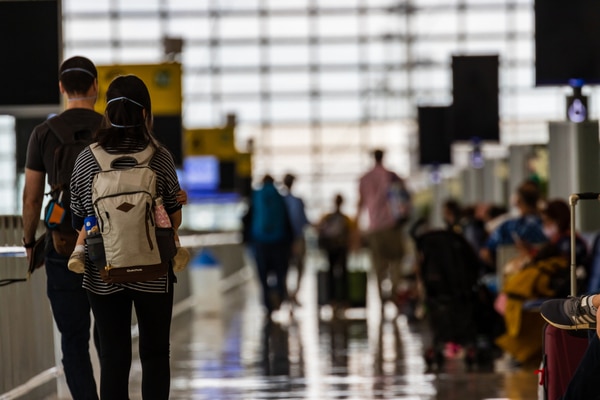 18 additional Category 2 countries are to be added to Ireland's mandatory hotel quarantine list, Taoiseach Micheál Martin has confirmed. They join Brazil and South Africa on the list of countries banned from entering Ireland, due to variants of COVID-19.
Travellers coming from these soon-to-be 20 Category 2 countries, will be required to isolate at one of the participating quarantine hotels. Travellers coming from Austria, the United Arab Emirates, and 16 countries in Sub-Saharan Africa will be affected, as the third wave of COVID-19 continues to grip the world.
Incoming passengers arriving from these countries, who also are not essential workers, will be subject to the mandatory 14-day quarantine in a hotel, which must also be paid for by themselves.
All passengers who arrive into the country must now prove that they are not infected with a negative PCR test. Failure to produce this proof, travellers will be treated the same way as those arriving from a Category 2 country and will have to isolate through the mandatory quarantine as well.
The official list of Category 2 countries being added to the list is due to be published today. Yesterday, Micheal Martin announced that anyone travelling out of the country for non-essential reasons will now be hit hard as the fine has been quadrupled. Originally, people had to pay a fine of €500 for non-essential travel abroad, whereas now they will be hit with a €2,000 fine.
Speaking in the Dail, Taoiseach Micháel Martin said: "There's a sense the €500 is not sufficient disincentive to travel abroad. The Government is considering increasing that to €2,000, to act as a significant deterrent".
"Even now, as we move into a mandatory quarantining phase, we have to think beyond that as a strategy. All countries do, otherwise we end up as prisoners in our own country in the medium to long term. That comes back to the global vaccination strategy, that is going to be key to ending this," he said while speaking on Morning Ireland.