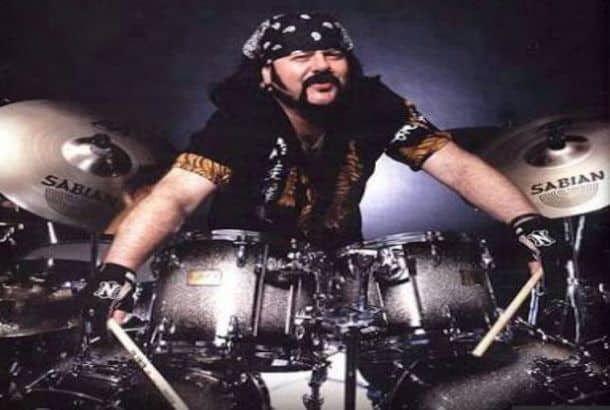 According to the Las Vegas Review-Journal those close to Vinnie Paul maintain the former Pantera and Hellyeah drummer endured 'a major heart attack' when he passed away in his sleep last Friday, June 22nd at his residence in Las Vegas. He was 54 years of age.
TMZ reported that Vinnie Paul's body has been transferred to the medical examiner to confirm the official cause of death. Then, he will be flown back to his home state of Texas where he will be laid to rest between his mother and brother.
Singer Franky Perez, a longtime friend of Vinnie Paul's, told the Las Vegas Review-Journal. 'This is such a shock because he was so excited about finishing up the [new HELLYEAH] album and getting back on the road. I'm still trying to piece this together.'
Back in 2014 speaking to 'The Jasta Show', Vinnie Paul opened up about how he missed the "fun side of rock and roll", with most touring musicians preferring to chill on their buses and catch up with their loved ones instead of engaging in the kind of hedonism that was celebrated in the '80s and '90s.
'The bands that are out here these days are not like what they used to be, and it really does affect you being able to get tours and stuff,". "I mean, you cannot go around being the Guns N' Roses kind of party band that used to be out there.'
#Rip Vinnie Paul , A monster of a drummer and always the life of the party !! Thanks for all the good times and the hospitality at The Clubhouse in Dallas . A true Rock N Roll Spirit that will be truly missed . pic.twitter.com/HXq1cPS3BU

— matt sorum (@mattsorum) June 23, 2018
The last few days have been very difficult & painful. At this time, I need more time to process my feelings. Thank you for all the love that has been sent. A formal press release will be coming shortly. Rest In Peace Brother Vinnie! pic.twitter.com/55DJFpKCqR

— REX BROWN (@REJASFROMTEJAS) June 24, 2018