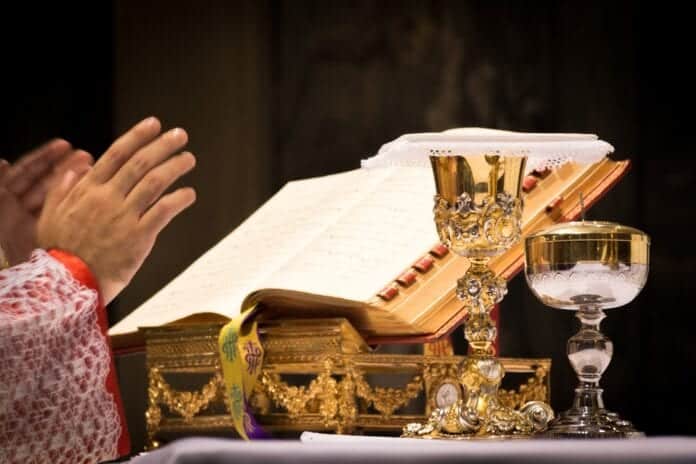 A priest in Cavan was fined €500 over the weekend for celebrating mass with parishioners present.
Under current Level 5 restrictions, places of worship are to remain closed except for private prayer.
In the parish's weekly newsletter Fr Hughes wrote: "We are committing a grave mistake by rejecting our Lord and God Jesus Christ by staying away because Government officials say we must.
"I do not accept and will not accept this demand by people who do not realise the wrong they are doing.
"I have been reported again and the gardaí have issued a fine because I celebrated mass with people present."
It is believed that he has been warned several times by Gardaí including the threat of prosecution under Covid-19 regulations.