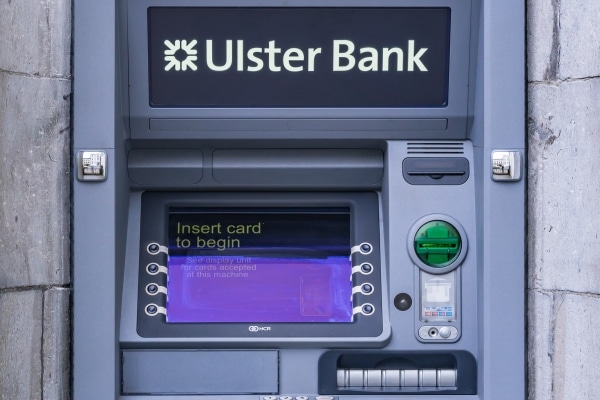 The Central Bank is reviewing the apparent IT issues at Ulster Bank that has left many customers without money which had vanished from their accounts.
Complaints flooded their social media accounts with some people claiming that their salaries have disappeared.
Many others also said that they have had their cards declined when making purchases.
Others had direct debits due which would be missed due to insufficient funds in their accounts to cover them.
Minister for Finance Paschal Donohoe said it is a concerning development and a real worry for any customers caught up in the IT problem.
When asked what kind of fine could be imposed in this instance, Minister Donohoe said it was a matter for the Central Bank.
TDs have called on Ulster Bank to explain why money has disappeared from some bank accounts.
The bank has confirmed some money lodged after Friday isn't showing up in accounts and some customers are incorrectly overdrawn.
Ulster Bank say emergency cash is available to customers and they're trying to fix the issue.
A bank statement today issued in the wake of the news said that emergency cash of up to €500 is available in branch or over the phone, with the correct identification.
The bank said it was working to have affected transactions processed overnight tonight and return customers to their normal position.
It said no customer would be left out of pocket and that not all customers were affected by the issue.
Ulster Bank suffered a huge system crash in 2012 that deprived customers of basic banking services for almost a month.
The IT glitch cost the bank €59m in compensation and a €3.5m fine from the Central Bank.
Sinn Féin's Pearse Doherty has called for the bank to appear before the Oireachtas Finance Committee to explain the latest issues.
Ulster Banks texting customers to tell them that they are overdrawn despite the fact that it was they who disappeared costumers money

— Pearse Doherty (@PearseDoherty) April 24, 2018
Disgraceful situation that Ulster Bank have left customers in, with money disappearing from their accounts. Six years since first "glitch", systems still not up to scratch.Questions as to why…have asked that they appear before Finance Committee.

— Pearse Doherty (@PearseDoherty) April 24, 2018