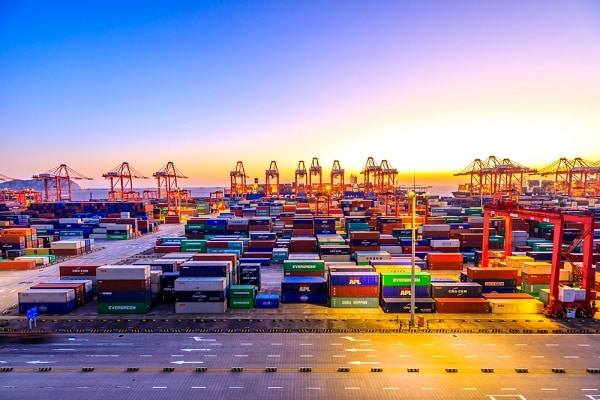 Chaos is expected for hauliers at ports in the coming days with the government's last-minute set up of mandatory rapid antigen test centres. Lorry drivers are required by the French government to have a negative COVID test result before they enter the country. Drivers travelling from Ireland to France, after tonight's 11pm cut off, will need to prove they are negative, or face being turned around.
Irish healthcare company, RocDoc have been hired by the Government to carry out testing on truckers, with two testing sites set up at Dublin Airport and Gorey in Wexford. Three sites had been promised to be set up to speed up the process. However, a final site at Holmestown, Wexford will not be completed for a number of days, leaving the Department of Transport urging hauliers to pre-book their tests to prevent chaos.
Speaking with the Irish Sun, Eugene Drennan spoke of the resulting chaos to come from the last-minute rush to set up test centres. The President of the Irish Road Haulage Association said they have "straightened out" shipping capacity, so no driver is left behind. Drennan said they had forewarned the possibility of this happening on the 14th of December.
"We again asked them on the 28th of December and they said it wouldn't be needed and we again told them that the French were going to request this test and yet we still haven't got it ready. Who is going to tell the meat factories or the pharma factories that we now have the shipping capacity but we can't get on it? This is very worrying.
Drennan continued to say there "will be such fury, anguish and anger" with hauliers already going through such an experience with imports, delays and losing money. Now, there is the added chaos of extra loads they have taken on contractually and the last-minute rush does not help.
"The deadline is tonight and they hope to open the test sites tomorrow, that is not good enough at all!"
Drennan also believes the online booking will not work out as expected. He expects chaos as pre-bookers may have to wait in line with all other haulers, as there is limited space at the Gorey and Blue Car Park sites.
"Do they think someone who is in a queue rushing to get a boat is going to let someone from the back of the line jump ahead of him because they booked online? That is going to lead to absolute chaos. The locations will cause a nightmare and this booking system. If you booked online there should be another site for that."
Wexford TD Verona Murphy agreed with Mr Drennan that this will result in some trucks being unable to board ships. The Independent Deputy said Ireland should now ask France for more time in order to avoid further chaos.
Haulers experienced difficulties in December with many countries banning incomings from the UK. Between 200 and 250 Irish trucks were stuck at British ports due to the UK travel ban imposed by many EU countries.