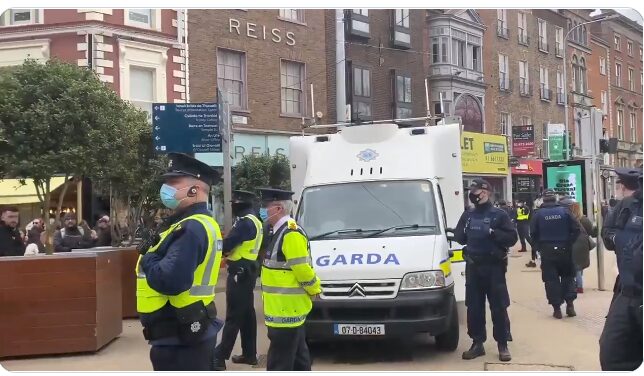 Hundreds of people took part in an anti-lockdown demonstration in Dublin City Centre earlier today.
St Stephen's Green park was closed in advance of the protest under instructions from An Garda Síochána.
Gardaí had to use batons as they pushed protesters down Grafton Street while fireworks were thrown at them.
A garda has been taken to hospital after being injured in the clashes while 23 people have been arrested.