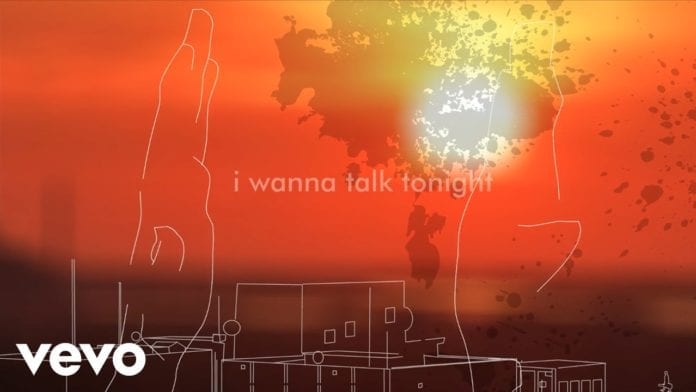 A new Lyric Video has been released for Oasis' track 'Talk Tonight', a firm fan favourite which features on the band's 1998 compilation album 'The Masterplan'. Brighton-based animator Ste McGregor produced the new video and it is available to stream and view below.
There have been constant rumours that Oasis will reunite – despite splitting up in 2009 after Liam and Noel's rocky relationship became too much to bear.
Liam Gallagher has expressed his interest in an Oasis reunion, and has said he would much rather a reunion than being a solo artist.
"Yeah I prefer that. I mean, listen, I mean I prefer to be in Oasis. Let's get that… We know that. I prefer to be in a band," he told Radio X."But that's not happening, so you can't sit at home twiddling your thumbs, do you know what I mean? I'm not going to get a job. I guess, I mean I was always going to get back into it but I've got a band, man, the band are good but I guess my name is on top of it which suits me fine, man."
Liam recently released the track list for his debut solo album 'As You Were' on his Twitter page. Some of these tracks were performed by Liam as part of his Glastonbury set and were very well-received.
Maybe the release of the lyric video is a sign of positive things to come from the band.