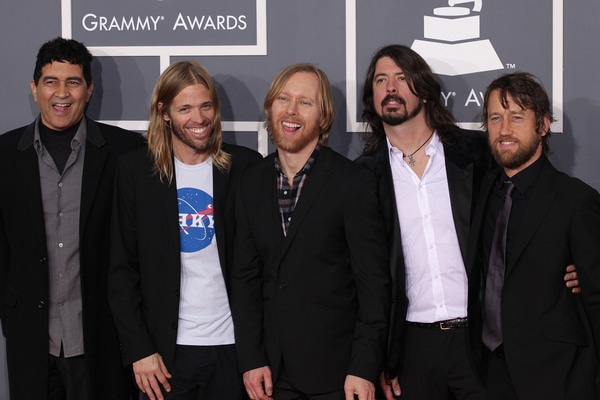 Foo Fighters recently released a new video for their track "Love Dies Young" from their Medicine At Midnight album. You can check out that video for yourselves below.
The video stars actor Jason Sudeikis as a coach trying to motivate an American swim team ahead of a competition. The video is also directed by none other that Foos frontman Dave Grohl himself.
The track itself has also premiered on MTVU, MTV Live, MTV's global networks of channels. It also featured on the ViacomCBS Times Square Billboard.
Check out the video here.
Foo Fighters To Star In New Horror Comedy Film 
Earlier this month, Foo Fighters also confirmed that they will star in a new horror comedy film called Studio 666. In this film, Dave Grohl "finds himself grappling with supernatural forces that threaten both the completion of the album and the lives of the band".
The band step into a mansion in Encion, California to record a new album.
The film is based around a story by Dave Grohl.
On the film, Foo Fighters' frontman had this to say in a statement.
"After decades of ridiculous music videos and numerous music documentaries under our collective belts, it was finally time to take it to the next level… A full-length feature horror-comedy film. Like most things Foo, STUDIO 666 began with a far fetched idea that blossomed into something bigger than we ever imagined possible".
He added, "Filmed at the same house where we recorded our latest album 'Medicine at Midnight' (told you that place was haunted!), we wanted to recapture the classic magic that all of our favourite rock and roll movies had, but with a twist: hilarious gore that fucking ROCKS. And now, with the help of Tom Ortenberg and the team at Open Road Films we can finally let this cat out of the bag after keeping it our best kept secret for two years. Be ready to laugh, scream, and headbang in your popcorn. STUDIO 666 will fuck you up".
More on this here.
The band were also inducted into the Rock 'n' Roll Hall of Fame last month.