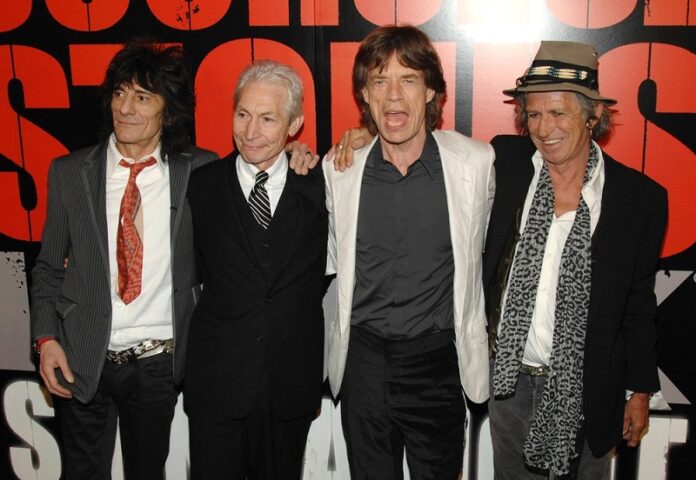 Never seen before Super 8 footage of the Rolling Stones from their 1972 American Tour has come to the surface! Check it out here.
In the clip, the band are performing from Pittsburgh's Civic Arena from 22 July 1972. The clip shows the band performing the tracks, "Bitch" and "Midnight Rambler".
The Rolling Stones "American Tour" of 1972 was also known as "the Stone Touring Party". It was also nicknamed "STP" .
The Rolling Stones played 48 shows in total in that tour from 3 June to 26 July 1972.
This tour was go on to become a major pop cultural event of the time. NME once said that the Rolling Stones were seen as "purveyors of raw rock 'n' roll energy, steeped in bohemian decadence".
More Rolling Stones news:
Last month, the band also launched their own online virtual shop. It gives the fans the chance to fully immerse themselves in the band's store in Soho.
The store will also offer fans of the band a chance to buy memorabillia, merchandise and records. It also gives fans many options for t-shirt customisation and has also been described as being for "all ages".
The store was created in partnership with the Rolling Stones and Bravado. Bravado are Universial Music Group's brand company.
Bravado's CFO and GM, John Habbouch said in a statement, "We are excited to be able to take the brand new RS No.9 Carnaby store to the world and to allow customers and fans to shop the collection from the comfort of their own homes through an immersive and unique online experience of this exciting retail space".
Read more about that here.
Meanwhile last month, Ghost's frontman Tobias Forge collaborated with The Hellacopters to release a cover of the Rolling Stones' track "Sympathy for the Devil".
The track was performed on Sweden's national TV channel SVT. Forge unlike Mick Jagger, stood largely in the same spot for his rendition of the track.
You can check it out for yourselves here!