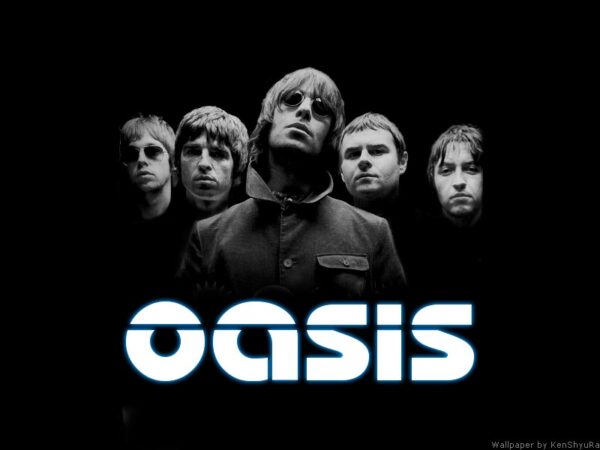 A new trailer for the documentary "Oasis At Knebworth" has been released. You can check it out below.
Directed by Jake Scott, the film is to hit cinema screens on September 23. This film explores the two outdoor Oasis gigs from Knebworth Park in 1996 which were watched by over a quarter of a million fans worldwide.
The film is also produced by Black Dog Films for Kosmic Kyte Ltd, with Liam and Noel Gallagher as executive producers.
Sony Music Entertainment are financing and distributing the film. It will also be released theatrically by Trafalgar Releasing.
"Oasis At Knebworth"
Today (August 10) actually marks 25 years to the day from when the gigs began.
Tickets for these gigs went up for sale on 11 May 1996, with fans queuing overnight outside ticket offices and shops to get their hands on them.
All tickets were sold out within 24 hours, which broke a UK record at the time, with 2% of the UK population attempting to buy tickets.
These shows were also set against a backdrop of the UK recovering from a recession in the 1980s. Oasis had epitomised this newly found optimism and swagger following the rise of Cool Britannia.
In two short years, Oasis had become one of the biggest selling bands in the UK.
These shows also saw the band sing classic tracks like "Champagne Supernova", "Live Forever", "Don't Look Back In Anger" and "Acqueiece".
"Special relationship between Oasis and their fans"
The film also promises to tell "the story of that weekend and the special relationship between Oasis and their fans that made it possible".
A synopsis for the film also added, "It is told through the eyes of the fans who were there, with additional interviews with the band and concert organisers".
"Directed by Jake Scott from extensive concert and exclusive never before seen footage, this is a joyful and at times poignant cinematic celebration of one of the most important concert events of the last 25 years".
Tickets can also be pre ordered here.
Album on the way
Along with this, a new live album also titled "Oasis At Knebworth" along with a DVD/Blu Ray of the film was also announced.
Arriving on November 19, the album will be released via Big Brother Recordings Ltd. Physical formats will include a Super Deluxe Box Set. This will feature 2xCDs, a triple LP and triple DVD.
Replicas of original gig memorabilia will also be availble from the band's official online store. More on this here.