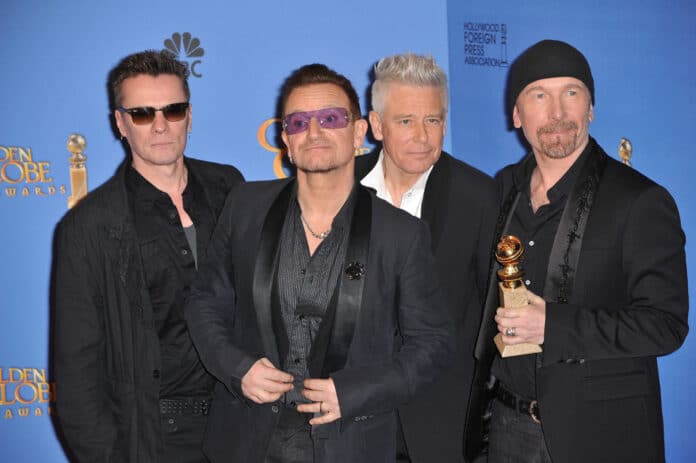 We brought you the news recently that U2 had teamed up with YouTube to stream some of their most iconic live performances as part of a series. This series is called U2: The Virtual Road. You can also check out that report here.
The band also released a statement, "Every show is memorable for us but these four particularly so… It's exciting to be on the road again… Embracing all the wonder of the virtual road… And especially exciting to be joined by such a brilliant line-up of fellow travellers in Dermot Kennedy, Fontaines D.C., Carla Morrison, and Feu! Chatterton".
Last week, saw the series kick off on St Patrick's Day with their gig from Slane Castle in 2001. This was also the first time that the concert has been made available for free digitally.
U2 also became the first band to headline two shows at Slane in the process.
Second edition of U2 "Virtual Road" Series
The second show that will be the focus of U2's "Virtual Road" will be the band's 1984 concert U2:Live At Red Rocks. It is coming tomorrow (March 25).
Check out the trailer here!
Other concerts that will also feature on the series will be the band's live performance in Mexico's Foro Sol Stadium from 1997. April 10th will see the series show U2's Innocence + Experience: Live in Paris.
If that is not enough, fans will be also able to download some of the band's hits performed live from that gig in Slane! The tracks include, "Stuck In A Moment" and"All I Want Is You". Other tracks will also include "Beautiful Day" and "Where The Streets Have No Name".
There is also a possiblity of a statue of Bono being produced a in Dublin some day. The idea was inspired by Jonathan Swift's "Gulliver's Travels". Check out more here!