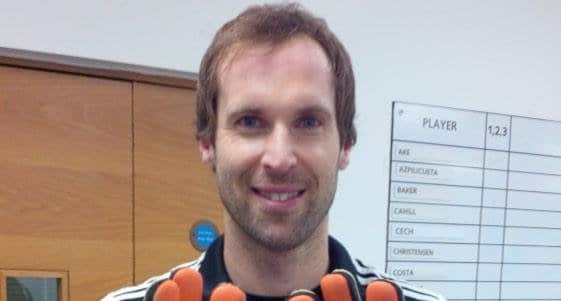 It goes without saying that if you want to be a professional football goalkeeper you've got to have pretty good hands, not only can the Chelsea player Petr Cech stop a shot going 30mph, he can keep a nice rhythm.
The Chelsea keeper has been using his spare time to perfect his drumming, uploading a series of of videos of him playing along to famous rock songs.
Maybe it is a very late new year's resolution, since the beginning of the month the Czech Republic goalie has started a new YouTube channel, posting footage of himself drumming to songs such as Foo Fighters' 'Walk' and Coldplay's 'Clocks'.
In the description for the Foos video, Petr describes the American rockers as his "favourite band", writing: "It is not perfect, but I wanted to do it in one take without correcting it."
The most recent uploads aren't the only time we've seen Cech displaying his drumming prowess. In 2013, he rocked out with Queen's Roger Taylor on 'Football Focus' and there is a fantastic clip of him doing his best Dave Grohl impression, drumming along to Nirvana's 'Smells Like Teen Spirit'
Check out the Petr Cech drumming videos below.