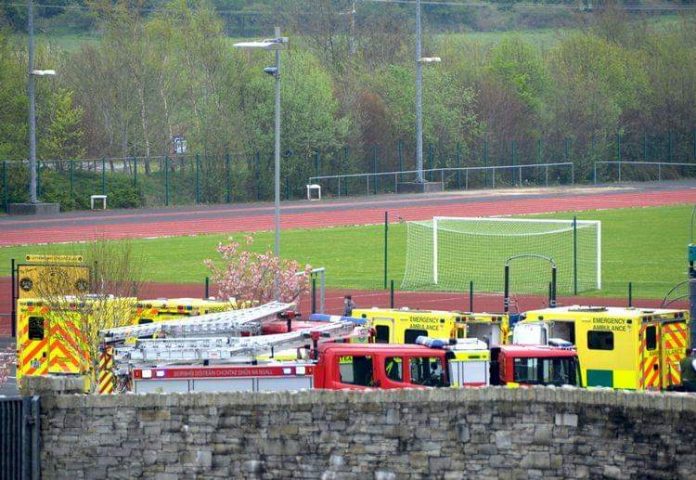 A chemical leak at a swimming pool has left up to 50 children taken ill.
A major incident was declared earlier today after a number of children had a reaction to the water during a swimming lesson in Donegal.
Emergency services attended the Aura Leisure Centre in Letterkenny when the children fell ill during the lesson.
It's understood six children were hospitalised but there are no life-threatening injuries and more have been treated at the scene.
The incident is being regarded as 'very serious'. The centre hasn't commented on the incident.
Up to 6 children have been taken to hospital for treatment to a reaction they had to chlorine in the water at the swimming pool at the Aura Leisure centre. Most others have been sent home. #Letterkenny pic.twitter.com/3wHpKd4OtW

— Greg Hughes (@GregHughes2) April 20, 2019