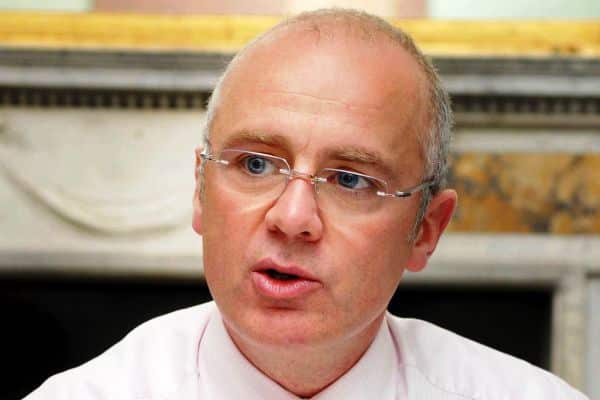 The jury in the David Drumm trial have been told he was the man who "called the shots" at Anglo Irish Bank.
The former Chief Executive of the fallen financial institution is on trial accused of conspiracy to defraud and false accounting. The 51 year old of Skerries in Co. Dublin has pleaded not guilty.
Prosecuting barrister Paul O'Higgins told the enlarged jury of fifteen it would be alleged that in 2008, a scheme was organised, that money would be circulated at 'lightning speed' between Anglo Irish Bank, Irish Life and Permanent and Irish Life Assurance before it went back to Anglo.
He said this was a completely artificial process that led to Anglo's balance sheet looking €7.2B greater than it actually was.
The Prosecuting barrister said 2008 was a tough time for the banks and for Anglo and he said the jurors may ask themselves wouldn't they do what Mr Drumm is alleged to have done in such dire circumstances – but he said the banks must operate within the law.
Mr Drumm's defence team told the jury he authorised transactions at the centre of the case but he disputes whether they were fraudulent or dishonest (or that there was any dishonesty in their reporting.)