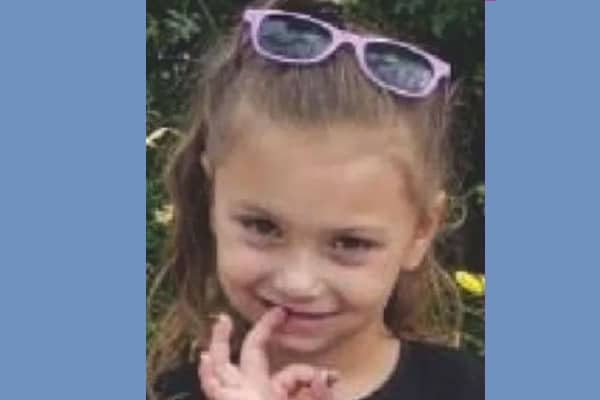 A child reported missing in 2019 has been discovered hidden under a staircase with her biological mother after repeatedly deceiving home officials. Detectives made the shocking discovery upon searching an address at Saugerties, upstate New York, where her biological grandfather resided.
Paislee Joann Shultis, now 6, had been reportedly abducted by her parents Kimberly Cooper and Kirk Shultis Jr. in July 2019, after losing a custody battle. The little girl is believed to have spent the preceding two-and-a-half years living in a "cold and wet" hidden space. Paislee was discovered on Monday when investigators spotted "a pair of tiny feet" in a secret space under wooden steps leading to a basement.
Throughout that time, several tip-offs led detectives to believe the child was held hidden in the Saugerties-area home. However, occupants continually denied the accusations and deceived officers with hidden compartments built into the house.
In an interview with HLN on Tuesday, Saugerties Police Chief Joseph Sinagra claimed "each time, we were met with resistance from the occupants of the residence. We were told that the child was not there, that we were only harassing the family."
The release added; although investigators had been allowed into the home without a warrant on several occasions, they were given "limited access" by Kirk Shultis Jr. and Kirk Shultis Sr. Enter your email to sign up for the CNN Meanwhile in America Newsletter.However, that changed on Monday after police obtained a search warrant when they received information the child was being hidden.
An hour into the search, one detective noticed the steps leading to the basement were oddly constructed. The detective, Erik Thiele, pointed a flashlight through a crack in the wooden steps and saw what seemed to be a blanket, the release said. Investigators removed several of the steps, the release added, and "that is when detectives saw a pair of tiny feet."
"The child and her abductor, Kimberly Cooper were found hiding in the dark and wet enclosure," the police release said. Authorities believe Cooper and the child had been staying at the home since they disappeared in 2019, Sinagra said, adding the staircase appeared to have been built to hide them both.
The woman was arrested and charged with custodial interference and endangering the welfare of a child. Mr Shultis Jr. and Mr Shultis Sr. were also arrested and charged with "felony custodial interference," and "endangering the welfare of a child" before being release pending trial. Ms Cooper had an outstanding warrant, and therefore remains in Ulster County's jail.
According to police, Cooper was charged with two misdemeanours of custodial interference in the second degree and endangering the welfare of a child. She remains in jail as result of a prior arrest warrant issued through family court. Cooper and the two men were to appear in court later Wednesday, according to Saugerties court clerk Melissa Fisher.
The child was found to be in good health and released to her legal guardian and reunited with her older sister, police said. On Tuesday, "detectives met with the family that has the child, and she was in very good spirits," the chief said.