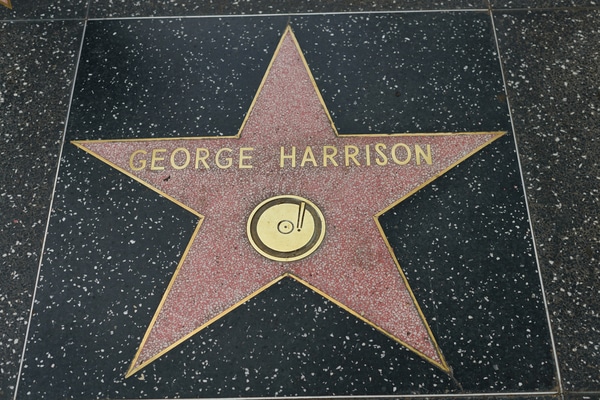 The childhood home of former Beatle George Harrison has been turned into an AirBnB.
This project was carried out by Beatles fan Ken Lambert who has turned into a "living museum". 
Lambert bought the property last November, located at 25 Upton Green, in the suburb of Speke, Liverpool. He purchased for a reported sum of around £171,000.
This listing also states that Lambert lived in the house from 1949 to 1962.
"walk and stay in George's (Harrison) bedroom"
The AirBnB listing itself has said that guests can "walk and stay in George's bedroom, where he first heard himself and the band on the radio (and) strum a guitar in the same room that George, Paul, and John sat and rehearsed during the early years". 
The bathtub also "features original taps from when George lived in the house". Check out the BnB for yourselves here.
The property has become"a living museum by letting people stay overnight". A weekly tour group can stop and spend a half hour in the place drinking tea and playing music.
Speaking to the New York Post, Ken Lambert revealed that he is a keen Beatles enthusiast, but a fan of George Harrison specifically.
"I'm not a wealthy individual", he said. "It's not like I go around buying up properties. I'm a Beatles fan, yes, but I am a big George Harrison fan specifically". 
He added, "I think it was a shame that George's house had no relevance to millions of Beatles fans, but they're waiting in line to walk into John Lennon's house. George is my favourite Beatle. I want to respect his legacy". 
The porperty can host up to five guests at a time. It will cost £200 a night (although there is a two night minimum).
The house had been also used as a practice room for the Beatles, who were known as the Quarrymen at the time.
Speaking of childhood homes, Paul McCartney who was of course part of the famous four alongside Harrison, has turned his home into a performance space for unsigned UK artists.
Last December, George Harrison's 1970 single 'My Sweet Lord' also finally got a music video, 50 years after its original release. Check it out here.