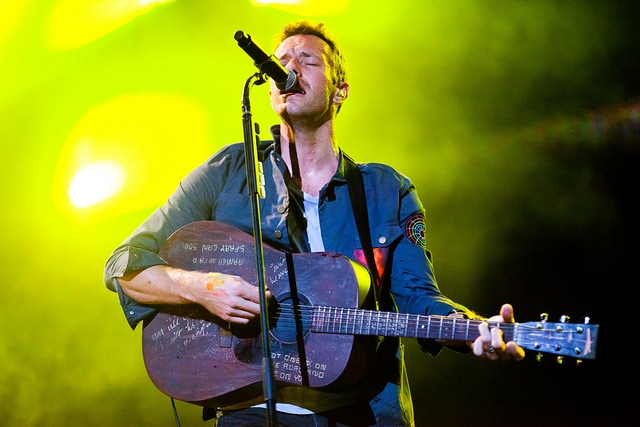 Coldplay frontman Chris Martin recently performed an impromptu gig in the Indian capital of Delhi. Martin was in the city with actress Frieda Pinto supporting The Global Poverty Project.
They were with Indian musician Vishal Dalani and they ended up performing at the Summer house bar. Dadlani tweeted about the gig saying "We were at a dinner together, and he just went 'let's go play somewhere'! And, boom!". Dalani added that it was "more jam, less gig. Chris did all the work, though. People were going apeshit!"
Martin was whisked on stage and the small but vocal crowd were treated to an intimate acoustic performance. Martin performed an array of songs from Coldplay's vast repertoire which included 'Viva La Vida, 'Fix You' and 'Paradise'.
Many in the crowd were quick to whip out their phones and get a video of his performance. As well as visiting India helping global poverty, Martin was recently involved in a Game of Thrones musical parody for NBC's Red Nose Day in the US. The film aired on the US channel as part of the fundraiser for children living in poverty. 
You can check out Chris Martin's impromptu gig in Delhi down below.
Photo Credit: Thomas Hawk