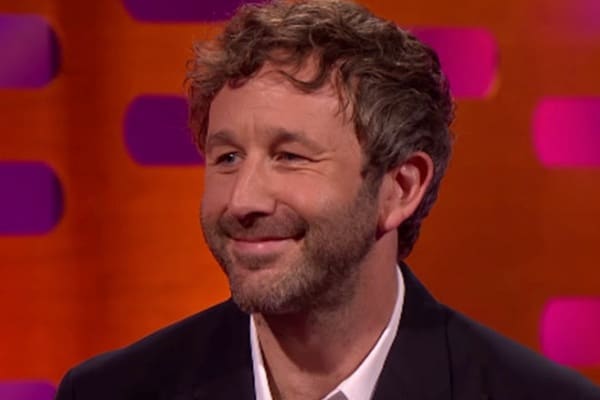 Irish actor Chris O'Dowd will be honored by the US-Ireland Alliance at the 14th Annual Oscar Wilde Awards, at J.J. Abrams' Bad Robot in Santa Monica on 21 February 2019.
He joins fellow honorees Glenn Close and Aidan Gillen. Trina Vargo, founder and president of the US-Ireland Alliance, noted:
"Chris' well-deserved reputation as a great comedic actor belies his versatility, evident across a range of roles in television, theater and film, including a Tony Award nomination."
Chris stars opposite Ray Romano in Get Shorty. He also stars in State of the Union opposite Rosamund Pike, which premiered at the 2019 Sundance Film Festival.
Chris appeared in Aaron Sorkin's MOLLY'S GAME opposite Jessica Chastain, Idris Elba, and Kevin Costner in 2017 and in Jesse Peretz's JULIET, NAKED, with Rose Byrne and Ethan Hawke, which premiered at the 2018 Sundance Film Festival.
In addition, Chris lent his voice to the animated character of "Shamus the Coachman" in Disney's MARY POPPINS RETURNS.
Chris is well known for his starring role in BRIDESMAIDS opposite Kristen Wiig. For his role in the film, Chris was nominated for a BAFTA "Rising Star Award," a Screen Actor's Guild Award for "Outstanding Performance by a Cast in a Motion Picture" and won the Irish Film and Television Award for "Best Supporting Actor – Film."
BRIDESMAIDS, directed by Paul Feig and produced by Judd Apatow, received two Oscar nominations, a Golden Globe Award nomination for "Best Motion Picture – Comedy or Musical," and was recognized by AFI as "Movie of the Year." The film also won a Critics' Choice Movie Award for "Best Comedy Movie," a People's Choice Award for "Favorite Comedy Movie," and was recognized by individual critics' groups throughout the country for "Best Acting Ensemble." BRIDESMAIDS was a box office success making almost $300 million worldwide.
On television, Chris is well known for his roles in the cult comedy series THE IT CROWD, Lena Dunham's GIRLS (HBO), Christopher Guest's FAMILY TREE (HBO), CRIMSON PETAL AND THE WHITE (BBC) and MOONE BOY (Sky One, Hulu). Chris wrote, directed, and starred in MOONE BOY which is a semiautobiographical comedy based on Chris' Irish childhood in 1990s Boyle.
Chris played the imaginary friend of young boy Martin Moone and the show won an Emmy Award for "Best Comedy" in 2013, was nominated for "Best New Comedy Programme" at The British Comedy Awards, and won the IFTA for "Best Entertainment Programme" in the same year.
In 2014, MOONE BOY won the British Comedy Award for "Best Sitcom," earned the IFTA for the second consecutive year, and received a BAFTA Award nomination in 2015 for "Best Sitcom Comedy."
The US-Ireland Alliance was created to build contemporary ties between the United States and the island of Ireland and is known for its George J. Mitchell Scholarship program, a nationwide competition that selects 12 future American leaders to pursue graduate study on the island.