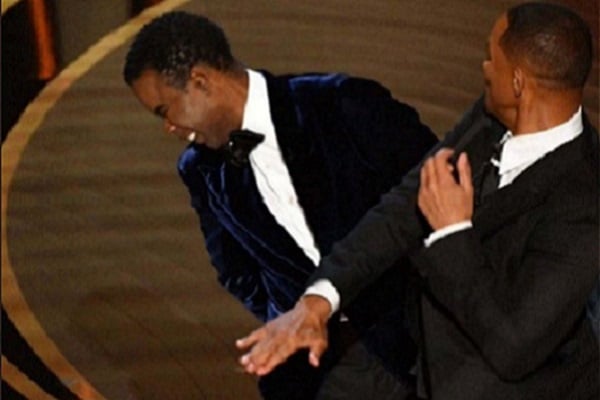 It has been reported that Chris Rock will not press charges against Will Smith following the pair's altercation at the Oscars 2022.
This row took place after Will Smith took exception to Rock's comments about his wife Jada Pinkett-Smith being bald.
Smith's wife Jada who is also an actor, suffers from alopecia and has been open about her condition.
"Out your f*****g mouth"
Chris Rock had joked that he could not wait to see Jada Pinkett-Smith "in GI, Jane 2".
Following this quip, Will Smith walked onto the stage, before striking Chris Rock in the face.
"Keep my wife's name out of your f*****g mouth", Smith shouted after returning to his seat.
Will Smith just punched Chris Rock and told him "keep my wife's name out of your f***ing mouth" pic.twitter.com/1f1ytdbMRv

— CJ Fogler (@cjzer0) March 28, 2022
Later on that evening, Will Smith won Best Actor in a Leading Role for his performance as Richard Williams in King Richard.
The Fresh Prince of Bel Air star used his acceptance speech to apologise "to the academy" and "all my fellow nominees" for his altercation with Rock.
"Art imitates life. I look like the crazy father, just like they said about Richard Williams", Smith added.
Smith Will Face No Charges 
Since then, LAPD have released a statement, confirming that actor and comedian Chris Rock does not want to press charges over the incident.
"LAPD investigative entities are aware of an incident between two individuals during the Academy Awards program", they said.
They continued, "The incident involved one individual slapping another. The individual involved has declined to file a police report. If the involved party desires a police report at a later date, LAPD will be available to complete an investigative report". 
Elsewhere at the Oscars, Belfast director Kenneth Branagh win Best Original Screenplay Oscar at the Academy last night.
His acceptance speech also saw him pay tribute to "the fabulous Island of Ireland". 
"This is an enormous honour for my family and a great tribute to an amazing city and fantastic people", he added.