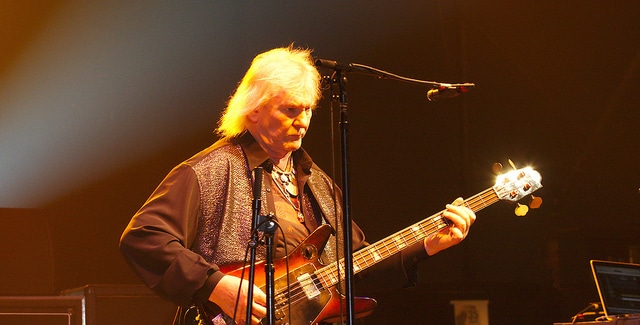 Legendary bassist Chris Squire who recently passed away after a long fight with cancer, is to be remembered with an award. Squire who was part of the legendary prog rock band Yes, will now have an award named in his honour.
At the annual Progressive Music Awards-the award that was previously called The Virtuso Award has been recently renamed the Chris Squire Virtuoso Award. It is sponsored by Carlin music and it seeks to highlight the very best instrumentalists.
Squire was known as a pioneer bass player, mainly because of the different techniques he used such as a slapping. Yes drummer Alan White chimed in on the recent news saying "Renaming the award is highly appropriate. Chris did so much to share the way the bass is played these days. His impact was incalculable."
White contiuned talking about Squire's influence "All of us who were privileged to know him will miss him hugely. But the music he did so much to help create is timeless – and this honour will ensure his name will never be forgotten."
Yes keyboardist Rick Wakeman also spoke highly of Squire saying "I think it's very fitting. As a pioneer of bass guitar, there's probably no one who could match him on what he achieved with the instrument. He really had a big influence, not just on the rock scene but all other types of music.
Photo Credit: davrandom