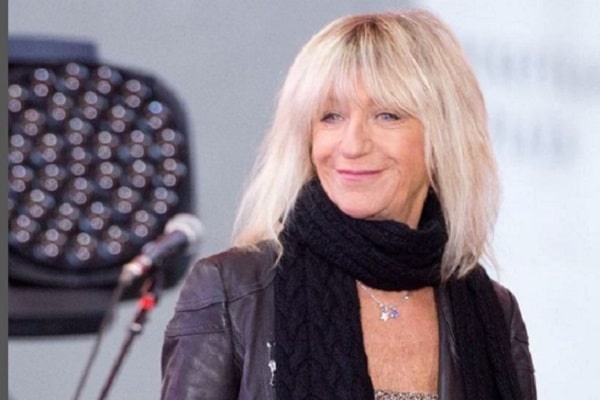 Christine McVie has confirmed that she will release her new solo album Songbird.
The album will feature re-imagined versions of her biggest hits with Fleetwood Mac. It has also been titled Songbird after the singer's solo compositions from Fleetwood Mac's Rumours albums.
While some of the details have yet to be confirmed including release date and which McVie tracks will be re-imagined, the singer has said that the album will arrive at some stage in June.
Some of her hits with Fleetwood Mac also include 'Everywhere', 'Say You Love Me', Little Lies' and 'You Make Loving Fun'.
She did say that these tracks "sound completely different" to the originals.
"a compilation of my biggest hits"
Speaking to Gary Barlow in a new interview, Christine McVie has said that this album has been produced by Glyn Johns who has also worked with the Rolling Stones, the Who and the Beatles.
The album also features Grammy winning composer Vince Mendoza.
"I've just finished an album which is a compilation of my biggest hits", McVie said.
"But they've all been produced again by Glyn Johns [with] Vince Mendoza on strings, who does this fantastic version of Songbird. We've just now actually re-cut it with a complete string orchestra and it sounds beautiful". 
When asked if she would consider touring again, McVie also added, "That I daren't comment on yet! I'm very cagey about things like that". 
Speaking of Rumours, Fleetwood Mac's album was also the subject of Radio Nova's Classic Album at Midnight back in January.
Meanwhile, last August saw Christine McVie sell her entire back catalogue to London firm Hipgnosis. 
"In the last 46 years the band have had three distinct writers and vocalists but Christine's importance is amply demonstrated by the fact that eight of the 16 songs on the band's Greatest Hits albums are from Christine", said the firm's founder and chief executive Merck Mercuriadas.