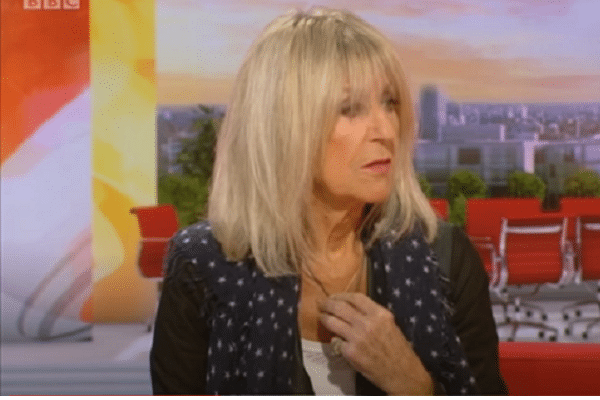 Would you like to listen to the article instead of reading it?
The cause of death for Fleetwood Mac legend Christine McVie has been confirmed.
McVie joined the band in 1970, and went on to write several hits including 'Over My Head', and 'Say You Love Me'. Both tracks featured on Fleetwood Mac's self titled album in 1975.
She also featured on the band's highly successful 'Rumours' album from 1977. The album subsequently sold 40 million copies worldwide.
Christine McVie passed away last November aged 79, with Fleetwood Mac paying this tribute.
"There are no words to describe our sadness at the passing of Christine McVie. She was truly one-of-a-kind, special and talented beyond measure", they said.
"She was the best musician anyone could have in their band and the best friend anyone could have in their life", they continued. "We were so lucky to have a life with her. Individually and together, we cherished Christine deeply and are thankful for the amazing memories we have. She will be so very missed". 
McVie Cause Of Death Confirmed 
Up until now, the cause of Christine McVie's death remained unknown.
However, it has been confirmed that the keyboardist died from an ischemic stroke, which the Mayo Clinic have said "occurs when the blood supply to part of the brain is interrupted or reduced, preventing brain tissue from getting oxygen and nutrients".
The death certificate also added that McVie had been diagnosed with"metastatic malignancy of unknown primary origin", meaning cancer cells had been discovered in her body.
Reacting to her death, drummer Mick Fleetwood admitted that a reunion for Fleetwood Mac was unlikely.
"I think right now, I truly think the line in the sand has been drawn with the loss of Chris" he said.
Former Mac bandmate Stevie Nicks also paid an emotional tribute to her close friend.
"A few hours ago I was told that my best friend in the whole world since the first day of 1975, had passed away. I didn't even know she was ill…until late Saturday night. I wanted to be in London; I wanted to get to London – but we were told to wait", she wrote.