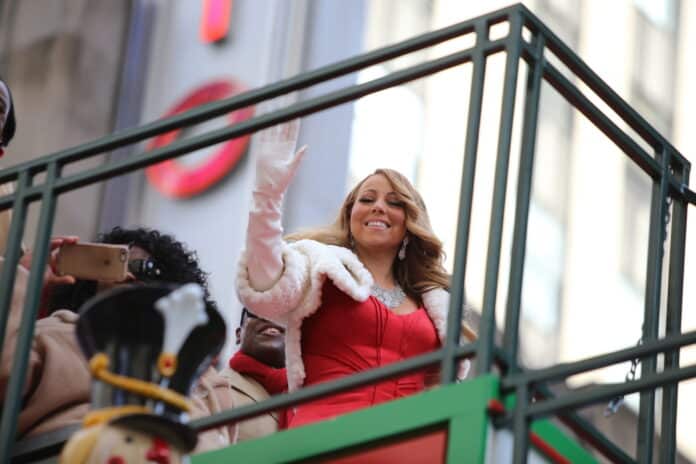 New data from Spotify has shown that people all around the world are listening to Christmas songs earlier than ever.
With 2020 being the worst year in living memory, people are turning to Christmas in the hope that festive cheer can bring joy at the end of this miserable year.
In Ireland's top 50 chart on Spotify, Mariah Carey's 'All I Want for Christmas is You' is currently at no.14. It is expected to break into the top 10 by the end of the week and remain there until the year is over. Wham's iconic Christmas hit ' Last Christmas' is placed at no. 19.
Michael Bublé has returned for his annual spell in the charts for Christmas. The crooner has just entered the top 50 with his cover of Bing Crosby's classic 'It's Beginning to Look a Lot Like Christmas'. The cover has entered the charts at no.47. Ariane Grande's Christmas song called 'Santa Tell Me' appears at no.40.
It's not just Irish people who are listening to Christmas songs earlier than ever. The UK are getting into the festive spirit as Mariah Carey is dominating the charts over there. Other iconic Christmas classics such as 'The Fairytale of New York' and the usual hits from Bublé and Wham are already being streamed frequently in the UK, two weeks earlier than last year.
However, Ireland and the UK are lagging behind their fellow European counterparts. Iceland and Estonia have been streaming Christmas music since October. Yet, these countries were not the first to listen to Christmas songs this year. Spotify data shows that the Philippines started streaming festive tunes back in September. Christmas songs account for 2% of total plays on Spotify in the Philippines.
Amazon music have also gotten into the Christmas spirit as they have released a stocking full of exclusive new Christmas songs. They include Justin Bieber covering 'Rockin' Around the Christmas Tree' and Mary J Blige putting her spin on Wham's 'Last Christmas'.
This news comes as many Christmas ads are beginning to air. Radio Nova reported on SuperValu's and Woodie's festive ads.