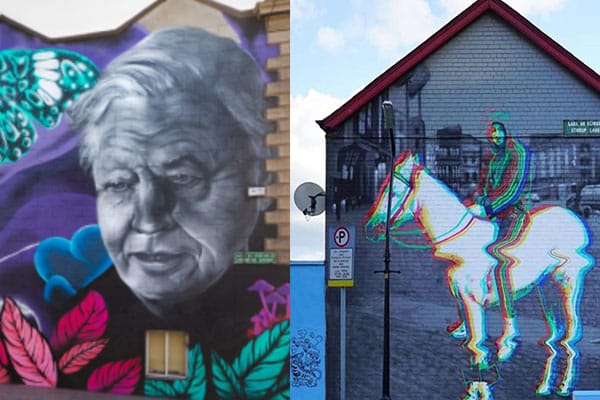 Dublin City Council has instigated legal action against the street artists collectively known as Subset.
That's concerning their David Attenborough and Horseboy murals located in the city centre.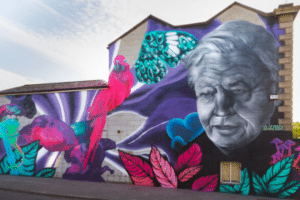 The Horseboy mural can be found in Smithfield and the David Attenborough piece manifested in Portobello last summer. Lovin' Dublin reports that both murals were permitted by residents.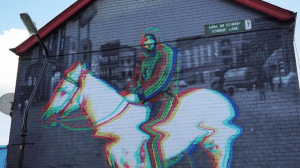 The legal case began yesterday after DCC argued that the murals were painted without the permission of the city's planning department.
Despite creating the works with residents permission, Subset were issued with warnings to have the artworks removed. The case is adjourned until March 24th.
In 2019, petitions to keep both murals were initiated after the Council ordered that they needed planning permission to remain in place.
Moron deniers brainwashed by Big OIL show 'Blatant disrespect': David Attenborough mural vandalised with 'climate hoax' graffiti (via @thejournal_ie) https://t.co/FiaSgTWkmz

— GO GREEN (@ECOWARRIORSS) December 24, 2019