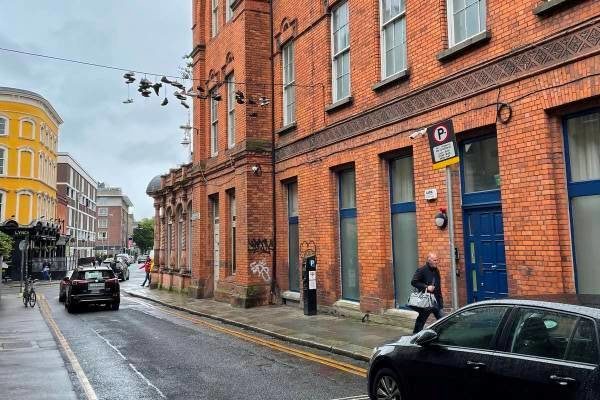 More than 30 pairs of runners left dangling from overhead wires in one area of Dublin have been removed after a city councillor complained bitterly about their 'manky' presence.
Dozens of pairs, that were thrown onto electricity wires around the Whitefriar area, near Aungier Street were extricated from the lines by the ESB.
The shoes left dangling from overhead wires is apparently code for anyone wandering into the area that drugs can be bought nearby, and is a staple for decades in many, mainly inner-city areas in many cities around the world.
Dublin City Council arranged to have over 30 pairs of runners removed from the wires in the vicinity of the Avalon House and YMCA, upon the request of the Independent Councillor Mannix Flynn who initially raised the issue with Dublin City Council management.
The Irish Times reports Mr Flynn was left to respond to a phalanx of complaints from residents and businesses about the shoes, which he said looked appalling.
"Whatever about one pair of runners or two. There are 30 pairs, and it looks just completely appalling … It's a tagging marker and it's to tell you, you can score [drugs] here. Everyone recognises this."
Mr Flynn said it was indicative of several other issues concerning the general appearance of the city centre.
He said a lot of work and money is being put into cycleways and pedestrian areas, such as on Capel Street, but "what good is it going to be if it's manky dirty?"
He added: "If you're there dining alfresco and take a look at the mank you're sitting in, take a look at the filth — it's not acceptable."