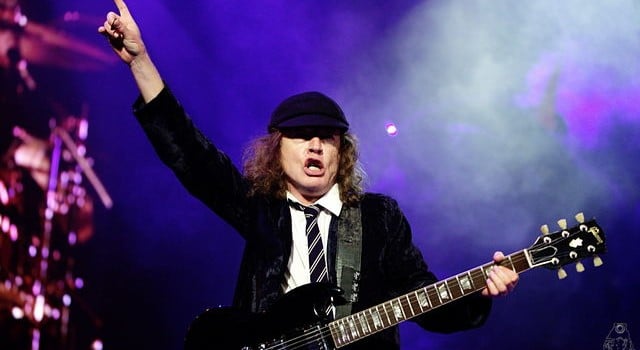 AC/DC bassist Cliff Williams has recently revealed that he will be retiring after the band's current tour. Williams took over from Mark Evans in 1977 after he was fired from the band
Williams said that AC/DC's Rock or Bust tour will be his last, as it finishes up later this year in September. Ultimately, he said that the time was right for him to leave the band.
In a recent interview Willaims said "It's been what I've known for the past 40 years, but after this tour I'm backing off of touring and recording," adding that "Losing Malcolm [Young], the thing with Phil [Rudd] and now with Brian [Johnson], it's a changed animal. I feel in my gut it's the right thing."
The original rhythm guitarist Malcolm Young recently retired following a dementia diagnosis, which happened just before AC/DC completed their newest album and meant nephew Stevie Young had to take over. Phil Rudd on the other hand, who performed on Rock or Bust, was then replaced by ex-AC/DC drummer Chris Slade after a series of legal issues.
Finally, Brian Johnson was told that he could lose his hearing if he continued touring with the band. This left Angus Young and Williams as the only two members that had been part of AC/DC since the 70's. Williams finished by saying "When you start out, you kind of hope for success,"before adding "That's what you are working for. But you never really know. It's been surreal, really."
Photo Credit: Dena Flows