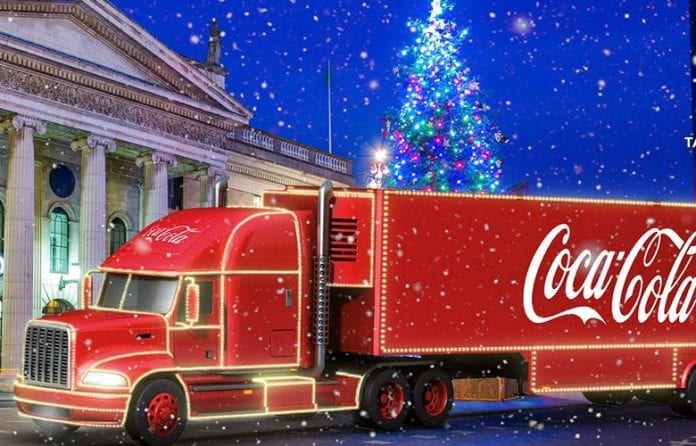 So the Maltesers pop-up arrived, the John Lewis advert has finally landed and now we're making way for the much loved Coca-Cola truck.
Yep – it's time to get into the Christmas spirit as from here on out you'll be inundated with seasonal events.
The Coca-Cola truck is officially back on the road as festivities are beginning to reach an all time high and we can't lie, once we see it coming down the road, we can't help but smile.
Having made 397 stops since 2011, the vehicle which is 4.1 metres high weighing 13 tonnes, is set to hit the Emerald Isle on November 30th.
The 'Holidays Is Coming' advert where the iconic truck first made an appearance, is celebrating it's 22nd birthday this year and we're sure all stops across Ireland will be full of eager visitors.
Remarkably, the truck is lit up by 372 bulbs and 8,772 fairy lights, while it has travelled more than 730K miles giving Santa a run for his money!
The full list of stops can be seen below:
Feature Image: Coca-Cola