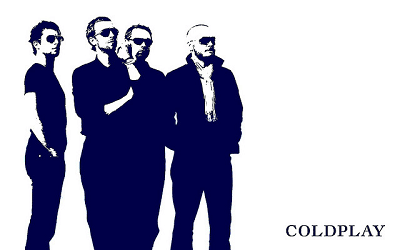 Coldplay and Cat Power are teaming up for a soundtrack, they worked together on the track 'Wish I Was Here', for the new Zach Braff film of the same name.
The last soundtrack from Braff was well received, Garden State included songs from The Shins, Simon & Garfunkel, and Coldplay.
This time around Coldplay, The Shins and Paul Simon return, as well as Bon Iver and Irish musician Hozier, from Bray Co. Wicklow.
Braff told NPR that, Chris Martin watched an early screening of the film and the idea for the song was born:
"Chris had the idea that it would be sung by a woman. I thought that was a genius idea because one of the things the film is about, is a strong woman (Kate Hudson's character) becoming the matriarch of her family. When Chris and I were talking, we both kind of simultaneously said, "Cat Power." I reached out to Chan Marshall (a.k.a. Cat Power) and she and I met and really clicked. I set her up to watch the film in her apartment. The whole time she was watching she kept texting me all the different parts she was loving. She said yes the instant it was over."
The soundtrack will be out on July 15th.
Here's the full tracklist:
The Shins – So Now What
Gary Jules – Broke Window
Radical Face – The Mute
Hozier – Cherry Wine (Live)
Bon Iver – Holocene
Badly Drawn Boy – The Shining
Jump, Little Children – Mexico
Cat Power & Coldplay – Wish I Was Here
Allie Moss – Wait It Out
Paul Simon – The Obvious Child
Japanese Wallpaper – Breathe In (feat. Wafia)
Bon Iver – Heavenly Father
Aaron Embry – Raven's Song
The Weepies – Mend
The Head and the Heart -No One To Let You Down