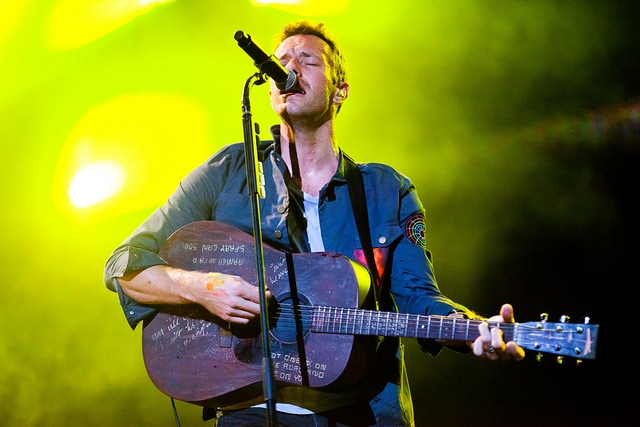 Coldplay have seemingly now confirmed that their new album will be out by the end of the year. This follows on from mysterious posters being spotted in the London Underground last week.
The posters that appeared in London showed the geometric pattern known as the 'flower of life' and a date December 4th. Many fans noticed that the symbol matched the one that Coldplay frontman Chris Martin wore on his t-shirt at a gig in New York back in September.
Now Coldplay have all but confirmed the news of a new album by posting a video on their twitter account, which you can see here. It is the same symbol that appeared on the poster and this time around it is an animated gif.
The album will be their seventh studio album and the follow up to Ghost Stories which only released last year. While only snippets of information have been given about the new album, we do know that it will be called A Head Full Of Dreams. 
Coldplay recently played a new track at the Global Citizen Festvial in September, which many believe to be off the new album. You can check out their performance of the track 'Amazing Day' down below.
Photo Credit: Thomas Hawk