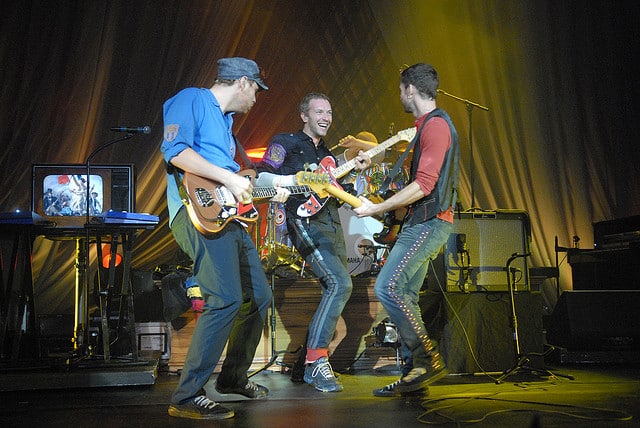 The final headline slot for Glastonbury Festival remains unclaimed but Ladbrokes have announced that Coldplay is their favourite.
Earlier this week the line-up for Glastonbury was revealed with acts like Florence + The Machine and Jamie T taking to the stage but a question mark still remained around the final headliner. The mystery act will join Foo Fighters and Kanye West at the festival and bookmakers Ladbrokes have pretty good odds of 3/1 on Coldplay taking to the stage.
Coming in a close second at 4/1 are The Stone Roses with Madonna and Blur both coming in at 5/1. Other odds include Taylor Swift at 6/1, Elton John at 7/1, Oasis at 8/1, Ed Sheeran at 10/1, Paul McCartney at 12/1, Sam Smith at 14/1, Radiohead at 16/1, Muse at 16/1, Rod Stewart 1t 20/1 and One Direction being the outsider bet at 25/1.
Glastonbury will be help in Worthy Farm from June 24-28 with tickets already being sold-out for the event. However there is some good news for fans as the resale of General Admission tickets will talk place on April 19th at 9am.
Photo Cred: Yahoo