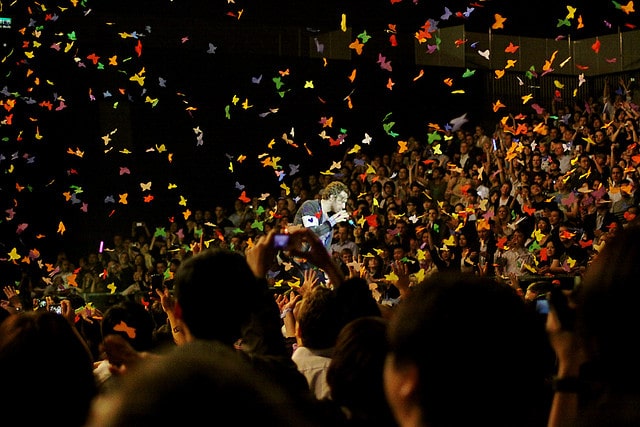 Coldplay preview their latest track titled 'Miracles' in a new advert for Sky Movies' Christmas channel.
The song was written and recorded for the upcoming film 'Unbroken', directed by Angelina Jolie, which is due to be released around the Christmas period.
'Miracles' was specifically penned for Jolie's movie, making it eligible for the Best Original Song category at next year's Academy Awards.
'Unbroken'  is a war drama film which revolves around the life of the Olympic athlete Louis 'Louie' Zamperini, played by Jack O'Connell. It's based on the 2010 book 'Unbroken: A World War II Story of Survival, Resilience, and Redemption' by Laura Hillenbrand.
Listen to a preview of 'Miracles' below.
Last week, Coldplay premiered an interactive video for their new single 'Ink', that allows users to create their very own music video.
Viewers can decide what happens next in the plot of an animated traveller, who searches every corner of the world looking for his long lost love.
Fans make real-time changes when watching the video that alters what happens. There are up to 300 possible outcomes, so it will take you a while to get board.