While we are all doing our best to #StayAtHome, Colm & Lucy are on the air and doing more than their usual Breakfast Show 6-10am weekdays: you can now hear the dynamic duo on Sunday afternoons from 2-6pm!
The new later timeslot means they are able to do a few things that they couldnt do in the morning: like tasting wine, with a little help from their friends at Aldi.
At Aldi there is a world of wine waiting to be explored, so why not try something new when you next shop at Aldi.
Perhaps treat yourself to a taste of the best and explore wines from around the globe, with a top selection from South Africa, New Zealand, France, Chile, Italy, Australia, Argentina and the US. There is a choice of Red, White, Rosé and Sparkling with prices starting from just €6.99 and all under €10!
This bank holiday Colm & Lucy and Tom Doorley, Aldi's Wine Ambassador, discussed these wines and beers…


ROADWORKS IPA €1.99. 6.5% ABV
A Straw coloured IPA that pours with a light creamy head. First impression is of a powerful burst of strawberries, raspberries and peach followed by an assertive and lingering bittering. The body is moderate to full and with a slight creaminess from the golden oats. Slightly hazy from the generous use of wheat, oats and dry hopping.
ROADWORKS PALE ALE €1.99 4.5% ABV
A straw coloured pale ale that pours with a thick white head. Initial impression is a clean, moderately bittered ale with a fresh citrus taste and aromas of melon, lemon, lime and pineapple. Generous use of wheat gives the beer a tart finish and a slight mist when cold.
O'SHEA'S Cold Dark Heart (Irish Stout) €1.99 4.5% ABV
A traditional Irish Stout crafted true to the style and brewed using Irish based malts and a rich combination of roasted barley and chocolate malts. The complex flavour of coffee and the chocolate form the dark. robust malts are the perfect marriage between the earthly pine flavours produced by hops to make this stout a truly memorable experience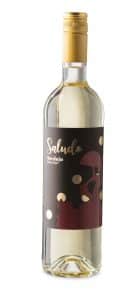 Exquisite Collection Organic Argentinian Malbec €8.99 (13.5% abv)
This organic wine of Malbec grapes has an intense purple-red colour and shows hints of blue marmalade fruit on the nose. A round and silky palate with flavours of plums, blackberries, subtle violet notes, soft tannins and a lingering fruit driven finish.
Salundo Spanish Rueda Verdejo €7.99 (12% abv)
Indigenous to Spain, Verdejo vines grow on some of our oldest vineyards in Spain. The clay and calcareous soil produces a bright, unoaked white wine characterized by lively grassy and citrus notes.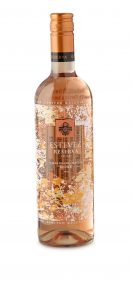 Lucy's favourite! Estevez Chilean Colchagua Valley Rosé €7.99 (12.5% abv)
A deliciously fresh and fruity rosé with flavours of raspberries and strawberries. The wine is versatile and pairs well with fish, meat and vegetable dishes. But also, equally lovely on its own.
For the Easter Long weekend Colm & Rebecca caught up with Tom Doorley, who picked his three favourite wines in the current collection…
White:
Freeman's Bay New Zealand Sauvignon Blanc – New Zealand €8.99/75cl – A riot of mouth-watering gooseberry, lime zest and passion fruit flavours.
Red:
Exquisite Collection Chilean Reserva Merlot – Chile €7.99/75cl – Perfect for Easter lamb and at a brilliant price.
Sparkling:
Exquisite Collection Cremant du Jura Sparkling Chardonnay €12.49 – Gloriously elegant and crisp, this 100% Chardonnay sparkling wine has a touch of honey with lots of green apple freshness and a very clean, dry finish. Pairs well with Comté cheese, charcuterie, mild curries
The above products and more are on sale in 142 Aldi stores nationwide now and you can find your local store here – www.aldi.ie/store-finder
Dont forget during #StayAtHome times Aldi…
Opening Hours are now Mon – Sun 9am-8pm nationwide
Priority shopping hours for the elderly, those most vulnerable between 11am and 1pm daily
In-store social distancing measures with protective till screens in all stores
Drink responsibly www.drinkaware.ie