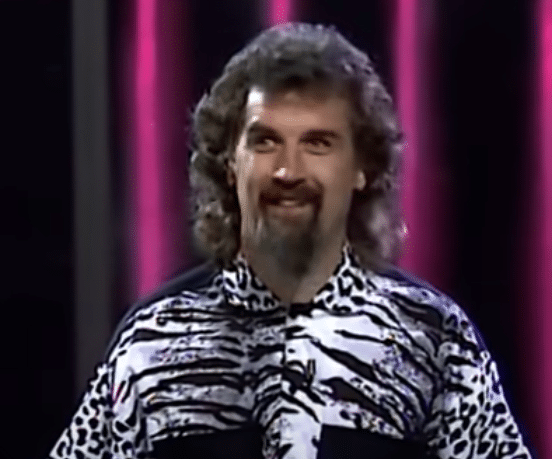 Billy Connolly's ITV documentary aired last night which left fans of the comedian in tears as he bows out of comedy. The comedy legend was diagnosed with degenerative Parkinson's disease back in 2013.
Despite this, the 78 year old continued to tour until 2017.
In this documentary, Connolly talked about his "new lease of life" as well as reflecting on his career. This documentary that recapped his career included contributions from Paul McCartney, Elton John, Russell Brand and Whoopi Goldberg.
Connolly on finishing with stand-up
On the documentary, Billy said, "I have done my stand up. I did it for 50 years. I did it quite well. But now it is time to stop".  
"My illness, my Parkinson's has rendered me different. It would either mean renewing what I do and doing something else or give up what I did, and that's what I've done". 
He added, "Why do I like to make people laugh? Because it is jolly thing, it is good for you and it is good for them". 
"It is a dynamite thing to be able to do, to get a laugh out of someone". 
Connolly explained his reasons for retiring from stand up. He explained, "Since the Parkinson's, I'm still the same in many ways. But I don't think as sharply as I need to, to be a stand-up". 
"I've done 50 years and that's plenty. Quitting is the right thing to do". 
Here is probably one of Connolly's most celebrated comedy performances. Here. 
The love from the fans:
Unsurprisingly, fans tweeted in their droves after watching the emotional documentary on Connolly.
One fan tweeted: "I adore #BillyConnolly. My dad and I would always watch him, and one of the last things we did before my dad had his stroke was see him live at the Hammersmith Apollo. This is going to be emotional!".
Another wrote:  "I'm loving this show on ITV. Billy Connolly really is a comedic legend and I don't think we'll ever see his like again #BillyConnolly ".
Another tweet read: "Watching #BillyConnolly I think it may get sad,". 
Connolly recently said that the illness has taught him how to ask for help.
He said, "It's taught me to ask for help. That used to bother me but you have to be brave enough to ask". See this and more here. 
A year ago, Connolly even said that he and legendary TV Presenter, Sir Michael Parkinson have repaired their friendship. The two had previously fallen out in 2016, after Parkinson commented on Connolly's illness.
At the time, Parkinson had said, that Billy's "wonderful brain had dulled". Some time later, Sir Michael sent Connolly a letter, which said "There is no way in this world I would hurt you, or deliberately demean you".
Speaking to the Daily Mirror a year ago, Sir Michael said, "I got a lovely reply, saying, "Let's go back to how we were, old friends". 
More here.