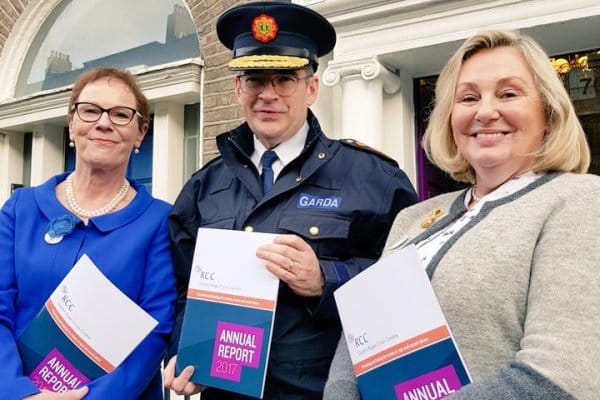 13,000 people contacted the Dublin Rape Crisis Centre in 2017 an increase of 500 compared to the previous year. Over 34% of the calls related to child sexual abuse.
The report also said a number of people have reported being sexually assaulted by a person they met through online dating websites. The DRCC is calling for online dating companies to put safeguards in place to ensure people can be traced.
It said other trends include an apparent increase in the incidence of rape at house parties or in friend's homes. Increases were also recorded in referrals from mental health agencies and in the number of refugee clients.
The Dublin Rape Crisis Centre says there's a growing trend of rape victims meeting their attackers on dating apps. 79% of the almost 13,000 people that contacted the centre last year were women.
The organisation wants social media sites and dating apps to make sure that perpetrators can be identified. A total of 12,855 calls were fielded by the 24-hour service – around 48% of which were related to claims of adult rape.
Garda Commissioner Drew Harris said the force will do all it can to help victims, adding that he is taking a zero-tolerance approach to sexual offences.
He appealed for victims to come forward, saying "detection and prevention" is a priority.
"I have a deep and abiding professional commitment and personal commitment to the prevention of such serious crimes and doing all we can as a policing service to make sure that we protect the citizens of Ireland from these crimes.

"We will do all that we can to conduct professional investigations and treat victims appropriately and with compassion. This is our commitment as An Garda Siochana.

"There is no way we would we have any tolerance to violence of any kind, but in particular sexual violence, when we know about the trauma it causes and the hurt and injury that lasts for years."
#drcc2017 Our 2017 statistics show that nearly 48% of Helpline contacts related to adult rape, compared to 41% of 2016 contacts. Of new clients seen in 2017, 49% had experienced recent rape or sexual assault. pic.twitter.com/hlIICYTRz5

— Dublin Rape Crisis Centre (@DublinRCC) November 26, 2018
#drcc2017 At today's 2017 Annual Report Launch head of clinical services Angela McCarthy stated that while many people sought help for rapes they hid for years, the nature of the disclosures showed a trend towards reporting attacks earlier.

— Dublin Rape Crisis Centre (@DublinRCC) November 26, 2018
Only when women and girls are free from fear, violence and everyday insecurity can we truly say we live in a fair and equal world. Join the #16Days of activism to end gender-based violence #HearMeToo https://t.co/K0LL2mpfz8

— Dublin Rape Crisis Centre (@DublinRCC) November 26, 2018