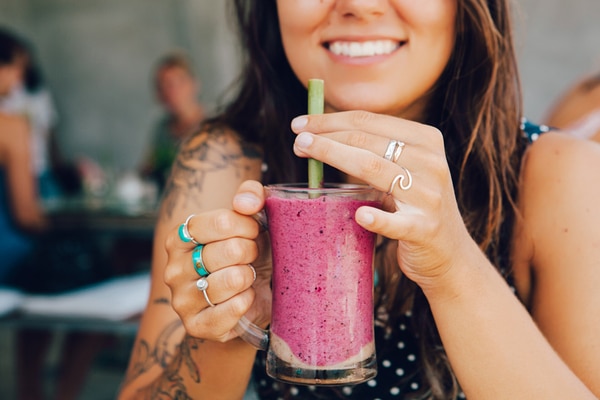 Innocent do-gooders are keeping commuters' days running smoothly and helping them to enjoy the beautiful weather.
With the Irish sun proving ever unreliable, this week, innocent has unleashed a team of do-gooders to brighten the days of commuters. The innocent do-gooders, a fruity foursome, have been showering the city with good deeds and great-tasting innocent super smoothies.
The smoothie range  is packed with extra everything, to keep fruit lovers' days moving smoothly and encourage a bottle-half-full approach to the day ahead.
Commuters can come face to face with the Purple Piano Man at Pearse Street Dart Station, uplifting the morning of Dublin commuters, providing fresh tunes and refreshing uplift super smoothies.
If purple is not your colour, you could always root out the Green Supplies Guy hanging around DCU ensuring students are fully supplied with stationary and invigorate super smoothies through the afternoon slump.
The 'Orange You In Need of a Recharge' Girl will be making sure commuters don't run out of juice on their way home from work, as she'll be dishing out chargers and recharge super smoothies in Dublin City Centre.
And finally, just in case you miss out, Energise Pink Headphones Guy will be spreading energy and good vibes everywhere he goes giving away free headphones and energise super smoothies to commuters in need of a little boost!
Johanne Lorge, Marketing Manager at innocent drinks Ireland, said: "innocent super smoothies, the smoothies with extra everything, are here to brighten up the summer and give fruit lovers a boost of energy. Our team of super smooth do-gooders are going one step further and spreading positivity (and super smoothies) to put some extra pep in the step of everyone they meet."
Make sure you don't miss out on the positivity this week!