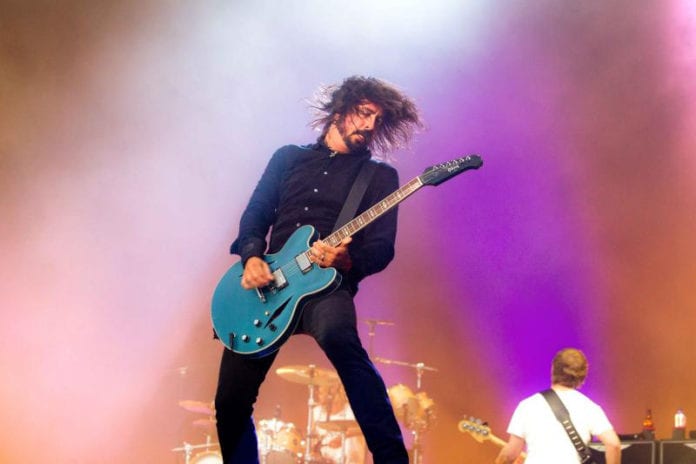 Foo Fighters upcoming 'Concrete And Gold' record features "the biggest pop star in the world". Dave Grohl, frontman of Foo Fighters, has addressed the rumours of a mystery guest who is said to appear on the band's upcoming album 'Concrete And Gold'.
At this time, Grohl can only confirm that the speculations are true, but refuses to say who the star is. In an interview with Rolling Stone, all Grohl could say, was that the guest is "the biggest pop star in the world". He then went on to eliminate a few possible contenders, "Neither Adele nor Taylor Swift sang on the record," he said.
Fans have been speculating who the guest could be, but the options are endless. Grohl did reveal that he socialised with a lot of artists who were recording at Los Angeles' EastWest studios at the same time, including Lady Gaga, Justin Timberlake and Shania Twain. He asked some of those artists to sing on the record, but, again, would not say who the artist who accepted was.
Looks like we'll have to wait until, 'Concrete And Gold' is released on 15th September to find out who it is. My guess is Ed Sheeran. Although, there's no clear connection between the two, Foo Fighters and Sheeran did share headlines last month when they both headlined at Glastonbury. Let's watch this space…
*Written by Clare Reynolds
Photo Credit:Ben Houdijk