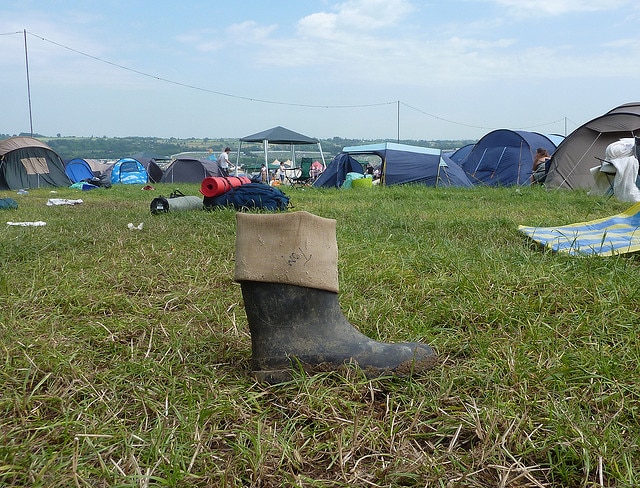 The final headline slot at Glastonbury Festival will be filled by legendary rock band The Who.
After Michael Eavis' cryptic hints, Glastonbury fans have waited patiently to find out who would be performing on the Sunday night headline slot. It was announced today (May 6th) the remaining members of The Who will be taking to the stage, 8 years after they first played there.
Lead singer Roger Daltrey said: "It's great to ending this part of a 50 year career at the most prestigious and respected music festival in the world. We'll do our best to close this year's event with a bang, unless of the fireworks get wet!"
Paul Weller is set to perform in the slot directly before The Who which confirms Michael Eavis' remarks that the Sunday night acts would be two British artists. Foo Fighters and Kanye West have been confirmed for the Friday and Saturday nights respectively.
Other acts to play the festival include Florence + The Machine, Jamie T, Alt-J, Patti Smith, Super Furry Animals, Jungle, The Chemical Brothers, Suede, The Vaccines, The Maccabees, Motorhead, Alabama Shakes, Paloma Faith, Mark Ronson, Run The Jewels, Future Islands, The Fall, Pharrell Williams, Franz Ferdinand & Sparks, La Roux, Fat White Family and Kate Tempest.
The Who will play Odyssey Arena Belfast on June 21st and 3Arena Dublin on June 23rd.
Photo Cred: wonker