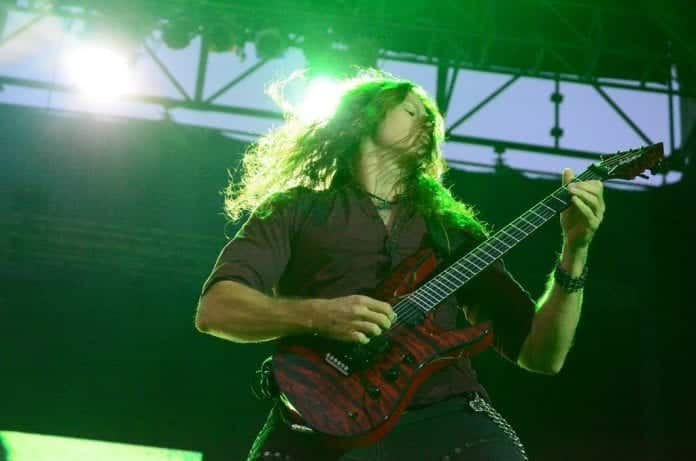 After twelve previous Grammy nominations, American trash metal band Megadeth have finally won their first Grammy for Best Metal Performance for their fifteenth studio album Dystopia. In an awkward turn of events, the house band are heard playing Metallica's 'Master of Puppets' as the band ascend to the stage. This sparked fury with fans online, calling the mistake 'careless' and 'disrespectful'.
Lead singer and guitarist of Megadeth, Dave Mustaine was one of the founding members of Metallica, leaving the band after tensions arose about his role in the band. There was bad blood between the two bands for decades, however in recent years the two bands have been civil with one another.
"Fantastic. It only took twelve tries to get this"- Mustaine joked as they accepted their awards. A long-awaited award that would surely go unforgotten. Mustaine seemed to take the situation with a light heart, even playing air guitar to it as they walked down the aisle to collect the award. He also joked about it later in a tweet:
"Ah, you can't blame 'em for not being able to play @Megadeth"
Metallica ran into some problems of their own at the awards show. Firstly, host and 'Orange Is The New Black' star Laverne Cox forgot to introduce the band before their performance. She later took to Twitter to apologise:
"I am so sorry to Metallica and all their fans. I am told I didn't say their names during the intro. Love you Metallica. You Rock".
Then during the performance of their new song 'Moth into Flame' with Lady Gaga, lead singer James Hetfield's mic was cut, forcing him to share with Lady Gaga. At the end of the performance Hetfield was seen throwing his guitar across the stage in anger.
Picture Credit: Juan Kattan