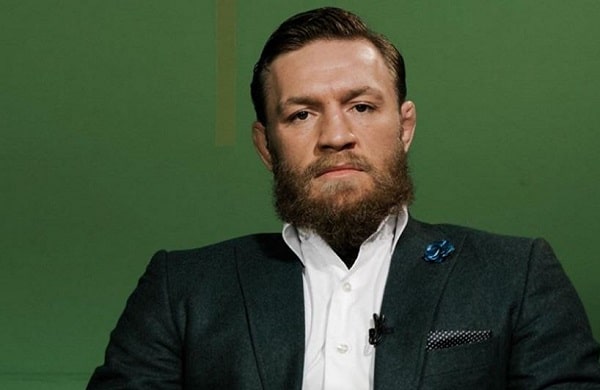 It would appear that Conor McGregor could be coming to Manchester to literally Takeover, as the UFC star hinted at buying Manchester United after Ed Woodward sensationally resigned as vice executive chairman last night following the collapse of the European Super League.
The collapse of this European Super League happened after the six English clubs one by one withdrew from the project, with Manchester City leading the way, while Chelsea fans gathered outside Stampford Bridge before their Premier League clash v Brighton last night. Fans held banners which included "Fans Not Customers" and "We want our cold nights in Stoke".
Following this, Ed Woodward stepped down as CEO of Manchester United after severe backlash over this ESL announcement on Sunday.
It was reported that the clubs' owners the Glazers, could also follow suit.
"Hey guys, I'm thinking of buying Manchester United"
Recently, UFC star Conor McGregor took to Twitter to ask fans should he buy Manchester United.
"Hey guys, I'm thinking about buying Manchester United! What do you think?", the Dubliner tweeted.
This tweet came as Sky Sports' Bryan Swanson posted that United's share prices have fallen by 6.60% at 16.12 USD yesterday.
https://twitter.com/skysports_bryan/status/1384587520210522112
Manchester United were initially convinced that the backlash following this ESL annoucement would subside. They also wanted to work with the Premier League to ensure that they could still compete in the domestic league.
But the protests from fans and the rejection of this project by the remaining 14 Premier League clubs undoubtedly had an effect. Reports have also suggested that Juventus chief Andrea Agnelli has resigned, while Real Madrid president Florentino Perez is also under pressure.
As well as fans, household names of the music industry also voiced their disgust at these new proposals. These included Manchester City supporter Liam Gallagher. Gallagher took to Twitter, urging the clubs involved in this project to "leave it alone".
FIFA, Uefa and the British Prime Minister also expressed their opposition to this enterprise.
More on that story here.
Taoiseach Micheál Martin also had his say.