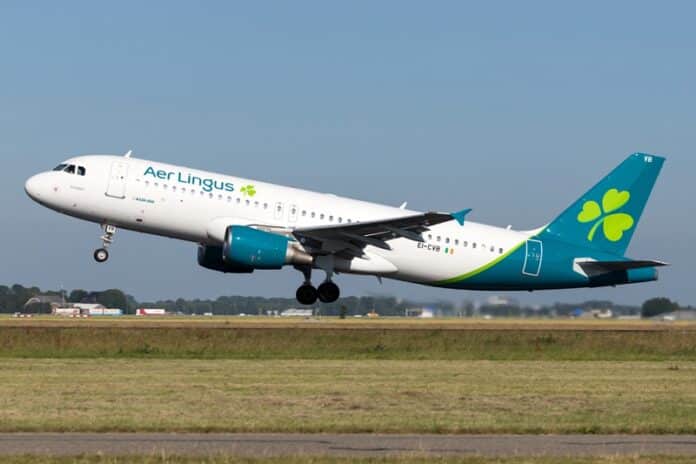 Two consular flights are set to take off tonight to bring stranded Irish citizens home amid the utter chaos that has brought the UK to a standstill.
The news of the flights were confirmed last night as the Minister for Foreign Affairs Simon Coveney and Green Party leader Eamon Ryan also announced that at least one of the flights will take off from London, which is in tier 4 in the UK.
The consular flights will be operated by Irish airlines and the second location will be announced later today.
Irish citizens and transiting passengers are the only passengers allowed on the flights. It is expected that Aer Lingus will operate the consular flights, though no official confirmation has been made yet.
The Department of Foreign Affairs said there will be no access to people living in Britain who were planning short trips to Ireland for Christmas due to the ongoing travel ban due to public health concerns.
Any person available to fly must make themselves known to the Department of Foreign Affairs and must register by calling this number +353 1 613 1700. It is not possible to book any other flights arriving into Ireland from the UK, as the travel ban is still active.
Yesterday, Radio Nova reported that many passengers have been booking flights into Belfast as a way of getting home for Christmas. You can read the report here.
Arrangements have been made with ferry companies to bring home some Irish citizens who are stranded in Britain after taking short trips. They must call the number above to register for the ferry trips.
At the weekend, Prime Minister Boris Johnson cancelled Christmas for everyone living in tier 4 regions in the UK as a new strain of Covid-19 accelerated their case numbers.
Over 40 countries from around the world have banned flights to and from the UK due to the strain. It has brought chaos at the most hectic time of year.
Yesterday it was reported that up 250 Irish truckers were stuck in the UK. New numbers coming out this morning indicated that there were up to a 1,000 trucks from Ireland, the UK and Europe stranded in the UK due to travel ban.
This means that some truckers may not make it home in time for Christmas and food shortages are expected across the UK, despite the stockpiling carried out by supermarkets ahead of January 1, when the transition period ends and Brexit comes into force.
The consular flights, stranded truckers, the new strain of Covid-19 and expected food shortages have all combined for an awful end to an awful year.