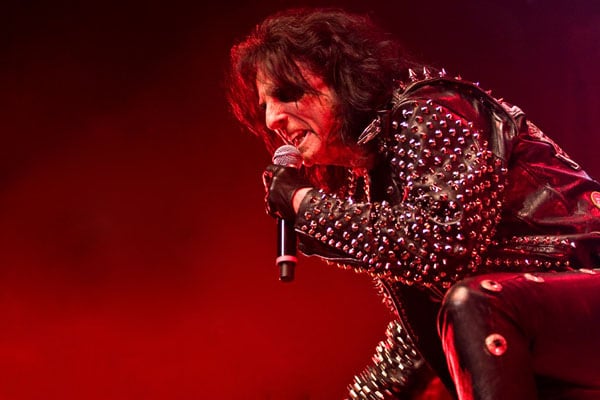 Alice Cooper has formed a new supergroup with plenty of rock royalty in the mix. The group is called Hollywood Vampires and their self-titled debut album will be released on September 11th.
Alice Cooper, Aerosmith's Joe Perry and Johnny Depp were the three that organized the whole thing. They were joined by a litany of rock & roll's biggest names such as Dave Grohl, Slash, Sir Paul McCartney to name a few.
Others included in the project were Perry Farrell, Joe Walsh, Robbie Krieger, Zak Starkey, Brian Johnson and Kip Winger. The album also features a spoken word introduction to one of the tracks 'Raise The Dead' by the late Sir Christopher Lee.
Their debut record will see the group cover countless hits from T-Rex, Jimi Hendrix, Led Zeppelin, The Who, The Doors and much more. The project is said to celebrate the spirit of the Los Angeles drinking club Hollywood Vampires who would congregate at the Rainbow Bar & Grill on Sunset Strip beginning back in 1972.
Cooper spoke about the club which included Keith Moon and Jim Morrison saying "To join the club, one simply had to out drink all of the members," adding that "in the layer of the Hollywood Vampires only joy and laughter reigned".
You can check out the teaser for the album down below.
Photo Credit: Focka