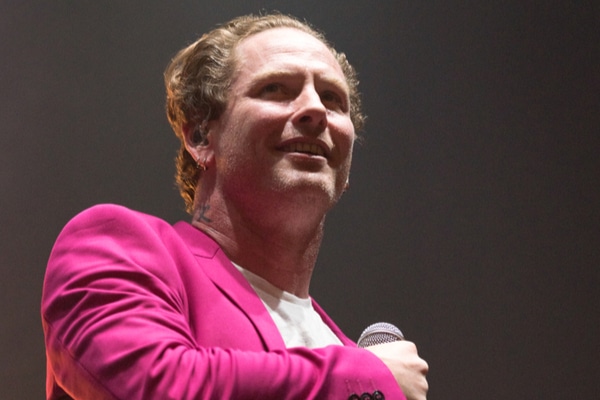 Slipknot's Corey Taylor feels that he received Covid-19 from an audience member of one of his shows during his recent "CMFT" Tour.
The singer had announced that he had tested positive for Covid-19 last week. Taylor had been performing at live shows, in support of his debut solo album.
Taylor had previously said in a video posted to the Astronomican page that "It's just (like) the flu. I'm vaccinated, so I'm not worried".
He added, "But I certainly wouldn't want to spread it to anyone else. So, everybody be safe out there. And thank you so much. And I will see you again, I promise". 
Corey Taylor on "Those selfish people"
Corey Taylor went on to claim in a new video shared on the Astromican page, that he contracted Covid-19 from a "selfish" audience member who attended a gig despite testing positive for the virus.
While revealing that he had tested negative for the virus on the morning of the gig in question, Corey Taylor said, "I try to keep my mask up the entire time. You try to trust that people are vaccinated or they're masking up and social distancing and at least testing negative before they go to something like that". 
"Sometimes you just run into those selfish people that don't care about that", he added. "I think that's what happened to me — somebody came to one of my shows and was in the audience sick and probably got several people sick, man". 
Taylor has bee veryn vocal on the topic of Covid vaccinations. The Slipknot and Stone Sour frontman said that it must be a written law that people show proof of vaccination before they enter a music venue.
"If you're going to put people at risk of getting sick, you shouldn't want to go to a show. That's common sense", he said.
"And if you do put people at risk, then you're a f*****' a*****e. And you shouldn't be let in anyway".