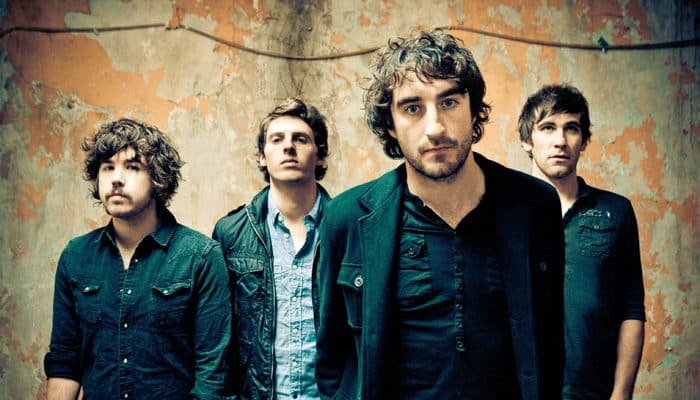 Irish indie band The Coronas have signed a new record contract with Island Records.
The group have joined a list of other Irish acts signed to Island Records, Snow Patrol, Little Green Cars, Hozier and U2. The band have been living in London for the past two years, trying to break the UK music scene.
The Coronas singer Danny O'Reilly told Ryan Tubridy:
"We've been very lucky, things are flying for us this year. Since we moved to London things have been going really well. We got some good news in the last couple of weeks – we signed to a major label here called called Island Records. It's a good moment for us. It doesn't guarantee anything major will happen. But it is the reason we came over here. We wanted to try and take things to the next level. And fingers crossed, with the next album coming out before the end of the year we can do that."
Previously the lads were signed to independent record label 3U Records. The released three studio LPs Heroes or Ghosts in 2007, Tony Was an Ex-Con in 2009 and Closer to You in 2011.
Earlier this year The Coronas were touring in Australia, playing in Melbourne, Brisbane, Perth and Sydney. In May, the band put out a new single 'All The Others'. The track recieved heavy airplay on Irish radio and reached number three in the Irish Singles Charts, making it the bands highest charting single to date. A fourth album is scheduled for release in September.