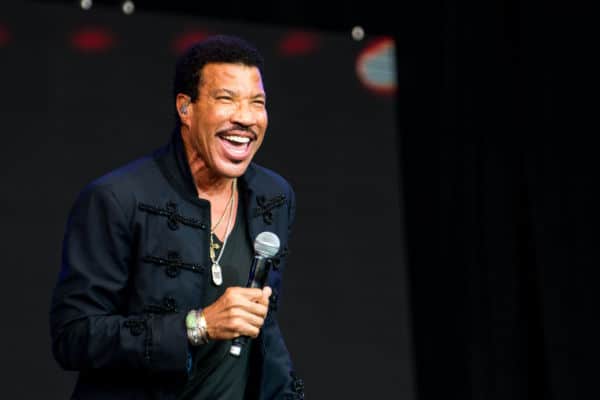 Would you like to listen to the article instead of reading it?
Last weekend, Lionel Richie performed at the Coronation concert for King Charles III.
However, several concert attendees at the event were quick to notice the 'Dancing On The Ceiling' singer's "completely different voice".
Performing in front of the newly crowned King Charles III and Queen Camilla, Lionel Richie treat the Royals and 20,000 music lovers to classic tracks 'All Night Long', and 'Easy Like Sunday Morning'.
"not his voice" – Fan React To Lionel Richie's Performance
However, fans watching this performance at home were quick to notice an apparent change in Richie's voice, with some calling it "completely different".
Many music fans made their feelings on the subject known on social media.
"Lionel Richie's voice sounds totally different. I wouldn't recognise it!", one fan wrote. While another added, "Is someone disguised as Lionel Richie because that is not his voice! Sounds completely different".
Another fan wrote, "What the hell has happened to Lionel Richie's voice? He sounds completely different and is terrible live!".
However, some fans did insist that Lionel Richie's voice had not changed at all.
"Ok so several people seem to disagree with me," one fan stated. "But I think Lionel Richie is still great and I really enjoyed his performance!". 
Check out other comments below.
#CoronationConcert Lionel Richie's voice has gone .he sounds totally different now

— colin birch (@bigtruck_5) May 7, 2023
Is someone disguised as Lionel Richie because that is not his voice! Sounds completely different #CoronationConcert

— Dave (@DavidMackayy) May 7, 2023
Me trying to figure out how lionel richie looks the same, yet it sounds very different. #CoronationConcert pic.twitter.com/RKb86SjV9k

— Ciaran (@1990_cia) May 7, 2023
Lionel Richie – voice is awful – very different and how much work has he had done ? Those cheekbones ffs #CoronationConcert

— Sergeant Walnuts (@Mardybum2000) May 7, 2023
Speaking of the coronation, singer Nick Cave defended his decision to accept an invitation to attend the event as part of the Australian delegation.
On his decision to attend, Nick Cave insisted that he is "not a monarchist".
More on this from Nova here.